Bishop Oyedepo Finally Unveils Source Of His Prosperity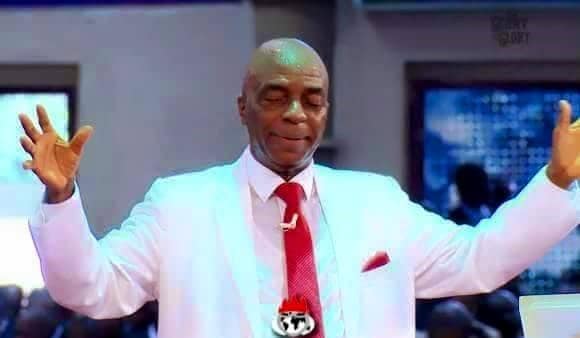 Presiding Bishop, Living Faith Church, Bishop David Oyedepo has finally broken his silence to speak on what makes him successful as one of the foremost pastors in Nigeria.
Naija News reports that the Bishop noted that the real source of his prosperity cannot be unconnected to the fact that he now carts his tithe to God in trailer loads.
As against the tithing preachings of popular On-Air-Personality, Daddy Freeze, who frowns against tithings, Oydepo said since 1982 till date, he had never failed in paying his tithe to God, noting that God had been faithful in lifting him up since he had been paying tithes.
He said one does not need to steal to shine or rob to prosper, but that the faithfulness in the payment of tithes would attract prosperity from Good.
Oyedepo made all these revelations in a recent sermon where he added that starting or pastoring a church did not equate wealth.
According to him, "you don't have to steal to shine, you don't have to rob to prosper. If it is pastoring/founding a church that makes people prosper, there are many pastors/church founders who are paupers.
"You can't go up except by tithing. From 1982 till date, my tithe hasn't failed once; now I cart it to God in trailer loads," he said.