Guru Maharaj Ji Releases 2019 Prophecies, Election Winner Revealed, Atiku Advised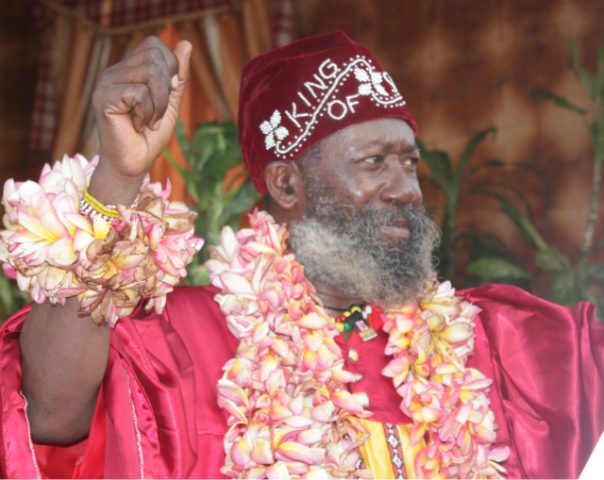 Satguru Guru Maharaj Ji, the founder of One Love family, has released his prophecies for 2019, where he stated that Muhammadu Buhari, Nigeria's President, will be reelected.
Speaking with journalists at his Maharaj Ji village in Ibadan, the Oyo state capital, the seer said he saw President Buhari winning the election with more votes than other candidates.
Maharaj Ji while revealing his vision for the general elections, a message for Nigeria and by extension Africa and its leaders in 2019, said he did not see people like Atiku Abubakar, Oby Ezekwesili, Omoyele Sowore and others winning the election because more people will vote for Buhari.
The One Love family General-Overseer said there are many reasons unknown to many that will make Buhari defeat all other candidates jostling to unseat him in Aso Rock come February this year.
Maharaj Ji, therefore, advised Atiku, who is the candidate of the Peoples Democratic Party (PDP), and other candidates to support Buhari instead of aiming to face him in the Presidential election.
He said:  "what the other candidates can do is to support Buhari to take Nigeria to the promised land".
Maharaj Ji added that "Atiku, Ezekwesili, Sowore and others should support Buhari instead of aiming to face him in the Presidential election".
He also advised that anyone that is not happy with his declaration for Buhari in 2019 should come and meet him.
His words: "Elections are for human beings. This is the time to call a spade a spade. Buhari is there. He has another term in the office. I don't see Atiku, Ezekwesili, Sowore and others as President. I believe, if they will listen to me, they should not be thinking of going to elections.
"They should support Buhari. "Buhari is from the North, he has spent four years now by May, let him complete his second term as the tradition that a man from North will spend 8 years and South will spend 8 years. All of them, they should wait after he completes the second term in the office.
Source: Naija News