Amosun and I Don't See Eye To Eye On The Next Governor Of Ogun State – Obasanjo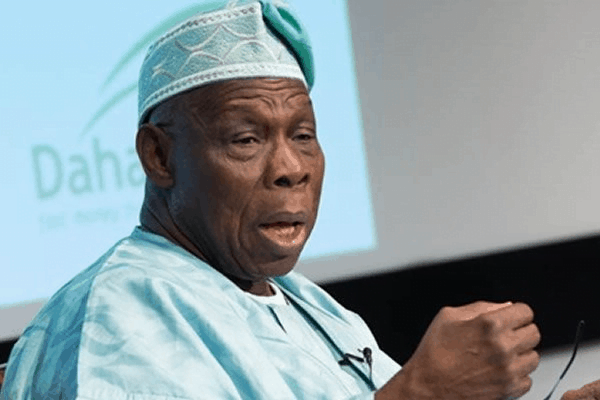 Former President Olusegun Obasanjo has said that he and the current governor of Ogun state, Governor Ibikunle Amosun cannot see eye to eye as regards the candidate that becomes the next governor of Ogun state.
Even though, the former president and the outgoing governor the state agree that the seat should be ceded to Ogun West Senatorial District, their choice do not align on the choice of the next governor as from May 2019, next year.
Obasanjo is in support of the governorship ambition of African Democratic Congress (ADC)'s Prince Gboyega Nasir Isiaka from Imeko. Amosun of the All Progressives Congress (APC), However is pushing for House of Representatives member Abdulkabir Adekunle Akinlade of the Allied People's Movement (APM) from Ipokia.
Speaking at this year's edition of the Ibogun-Olaogun Day in Ibogun, Ifo Local Government Area, where Amosun was also in attendance, Obasanjo said that "regardless of what could be individual's or collective interest in the 2019 governorship election in the state, it is the will of God that would count most in the choice of who eventually becomes the governor."
The former president warned politician against foisting violence on the state, saying "there is no reason for Ogun not to have a peaceful election."
He described Amosun as his brother who would remain dear to his heart till he dies, but said on the issue of the present political journey in the state, their choices may not and do not align.
Obasanjo said: "I have made my choice, it may not be in tandem with yours (Amosun). Let my choice be and let yours be and let God decide and whoever gets there let all of us support him.
"I am particularly happy that the Governor spoke against violence. I want to tell you, if you do not stop violence among your supporters, you will have yourself to blame. There is no earthly reason why we should not have peaceful election in the state,"
In his remake, Governor Amosun admonished politicians not to foster any form of political hatred urging them to conduct themselves responsibly.
Lauding the former president for consistently identifying with his root, Amosun said it should serve as a lesson for all to, always identify with their roots.