Nigeria Breaking News Today, Wednesday December 19, 2018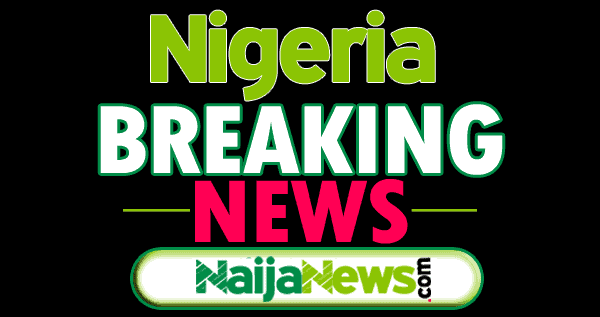 Welcome to the Naija News live breaking news update for December 19 2018.
Keep in touch with all the very latest news headlines from across Nigeria today
We will be bringing you regular updates throughout the day of all the breaking news and events from across Nigeria. We will also update you on pictures, video, tweets and comments covering the latest happening across Nigeria.
If you have some information you can contact us via mail: [email protected]
Oshiomhole Shows Support For Labour On Minimum Wage
The National Chairman of the All Progressive Congress (APC) Comrade Adams Oshiomhole has declared his support for workers' demand for a new minimum wage.
He asserted that refusal to heed the demands of the workers amounts to creating a circle of poverty for the masses.
INEC To Engage Police In Preparation For 2019 General Election
The Independent National Electoral Commission (INEC) has disclosed that its in talks with the Nigeria Police Force on the modalities for the deployment of officers during the 2019 general election.
The Chairman of INEC, Prof. Mahmoud Yakubu, stated this during a Stakeholders' Security Summit tagged " Election Security'' on Tuesday in Abuja.
Agbaje Will Fail In His Election Bid For The Third Time – Tinubu
The National leader of the All Progressive Congress (APC), Bola Ahmed Tinubu has lambasted the governorship candidate of the People Democratic Party (PDP) Jimi Agbaje for asserting that the people of Lagos are in captivity.
Agbaje had vowed dislodged the state from the captivity of Alphabeta Consulting, a company which he claims receives a percentage of every dime Lagos earns in taxes and revenues.
Alex Badeh, Former Chief Of Defence Staff, Shot Dead
Alex Sabundu Badeh, a former chief of defence staff in Nigeria  has been shot dead by gunmen when his vehicle was attacked on Tuesday.
Ibikunle Daramola, spokesman of the Nigerian Air force, announced the death of Badeh via a statement on his Twitter handle on Tuesday.
Atiku Congratulates Saraki On His 56th Birthday
Former Vice President of Nigeria and Presidential candidate of the Peoples Democratic Party (PDP), Atiku Abubakar, salutes the selflessness, courage and statesmanship of Senate President, Sen. (Dr) Abubakar Bukola Saraki, who clocks 56 years today, 19th December 2018.
The Waziri of Adamawa said in a congratulatory message, signed by his Media Adviser, Paul Ibe, that the Senate President who also doubles as Director General of his Presidential Campaign Council, has carved a niche for himself in the annals of Nigeria's politics and good governance.
Agbaje Calls Tinubu 'Pharaoh', Task Master' Tells Him To Let Lagos People Go
imi Agbaje, governorship candidate of the Peoples Democratic Party (PDP) in Lagos state, has described Bola Tinubu, chieftain of the All Progressives Congress (APC), to the biblical Pharaoh of Egypt.
Agbaje made the comparison in reaction to Tinubu's mockery of his stance that Lagos state needs freedom from Alphabeta Consulting.
PDP Alleges Fresh Attempt By Presidency To Remove Saraki
The Peoples Democratic Party (PDP) has claimed that there is a fresh plot to use the Police and the Department of State Services (DSS) to forcefully remove the Senate President, Bukola Saraki, from office.
Naija News observed that that alarm of plots to impeach the Senate President has continued since his (Saraki's) defection from the ruling All Progressive Congress to the PDP.
Breaking News: Court Nullifies Election Of Kwara APC
An High Court sitting in Ilorin on Wedneday has sacked Mr Abdulrahman Abdulrazaq who is the flag-bearer of the All Progressives Congress Naija News can authoritatively report
Justice T.S Umar who presided over the case nullified the Bashiru Omolaja Bolarinwa led executive council of the All Progressive Congress, (APC), in Kwara State and sacked its governorship candidate Alhaji Abdulrahman Abdulrazaq.
Breaking News: Muhammadu Buhari Arrives National Assembly To Present 2019 Budget
President Muhammadu Buhari, and several ministers, special advisers, and assistants to President Muhammadu Buhari have arrived at the National Assembly ahead of the presentation of the 2019 Appropriation Bill.
Prof Osinbajo who is in charge of economy management is expected to stand in for President Muhammadu during the budget presentation.
Just In: Lawmakers Ready To Receive 2019 Budget Presentation
The stage is set for President Muhammadu Buhari to present the 2019 budget to a joint session of the National Assembly.
According to a letter addressed to the Senate and House of Representatives, Mr Buhari is expected to lay the budget, expected to be a little below the 2018 budget of N9.1 trillion, by 12:00pm.
Boss Mustapha, Oshiomole, Congratulates Waba On Election As ITUC President
The National Chairman of the All Progressive Congress (APC), Adams Oshimhole, has called for a united labour movement that would confront the challenges bedevilling workers welfare in the country.
Comrade Oshiomhole said this at a programme in honour of the new President of the International Trade Union of Confederation (ITUC), Ayuba Wabba, on Tuesday in Abuja.
Full 2019 Budget Speech By President Muhammadu Buhari
President Muhammadu Buhari on Wednesday, presented the 2019 national budget to a joint session of the National Assembly amidst jeers and cheers.
The president submitted a figure of N8.83 trillion to the lawmakers for consideration.
Buhari Orders Investigation Into Killing Of Alex Badeh
President Muhammadu Buhari has directed security agencies to find the killers of former Chief of Defence Staff, Air Chief Marshal Alex Badeh (rtd), describing his murder as "very sad and unfortunate."
Naija News reports Mr Badeh was killed on Tuesday after unknown gun men attacked his vehicle along the Abuja-Keffi road.
Atiku Blames Alex Badeh's Death On Rising Insecurity Across Nigeria
Free And Fair Elections Is The Best Tribute Buhari Can Give Badeh, Atiku Says
Alex Badeh's Murder Must Be Investigated – Nigerians Cry Out https://t.co/TFxSfnakNj #News #AlexBadeh Via @NaijaNews

— Naija News (@NaijaNews) December 19, 2018