Breaking News: VP Yemi Osinbajo Arrives National Assembly To Present 2019 Budget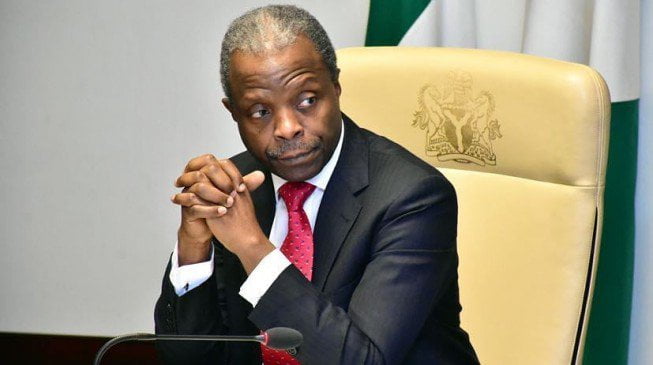 The Vice-President, Prof. Yemi Osinbajo, and several ministers, special advisers, and assistants to President Muhammadu Buhari have arrived at the National Assembly (NASS), ahead of the presentation of the 2019 Appropriation Bill.
The protesting NASS workers have disappear from the assembly and the atmosphere at the National Assembly is calm as President Muhammadu Buhari presents the 2019 Appropriation Bill to the legislature.
Prof Osinbajo who is in charge of economy management is expected to stand in for President Muhammadu during the budget presentation.
More details soon.