Mahmood Yakubu vs Amina Zakari – A Threat To 2019 Elections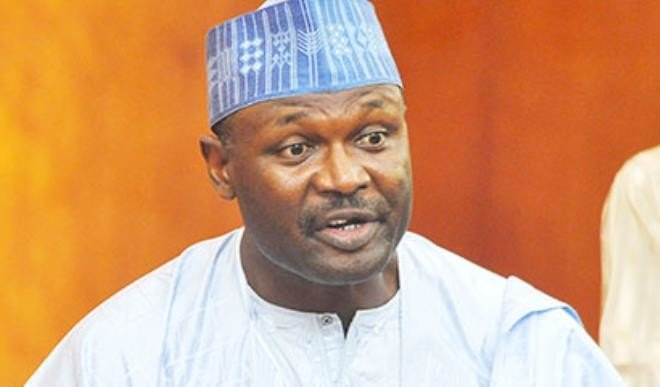 Heavy Weight Clash Between INEC Boss And Staff
The smooth run of the 2019 elections may be under threat as there seem to be a clash between, the Independent National Electoral Commission (INEC) boss, Mahmoud Yakubu, Chairman, and Amina Bala Zakari, Director of Health and Welfare.
This is as Naija News learnt that Zakari, who was formerly the Director of Operations, has been embittered since her redeployment by the INEC boss in October.
Following the departure of former INEC chairman, Prof. Attahiru Jega, Zakari became the acting chairman of the commission.
There was public outcry, especially from the opposition Peoples Democratic Party (PDP), that she should not be made the substantive chairman for fear that she would be biased, given her relationship with President Muhammadu Buhari.
The president later appointed Yakubu as INEC chairman in October 2015 and he resumed office on November 9, 2015, taking over from Zakari.
The Independent learnt from a source that Zakari had been at loggerheads with Yakubu over her posting which had "kept her out of the spotlight and has relegated her to the background".
According to the source, "There is serious tension in INEC, as we speak, between Prof. Yakubu and Amina Zakari.
"In fact, both of them don't see eyeball to eyeball. Zakari, given her connection to the presidency, is more or less the most influential INEC official but Prof. Yakubu has been trying to assert his authority since assuming office."
Another source said: "There has been serious pressure on the INEC chairman to reverse the decision and return Zakari to Operations, but he has stood his ground.
"Right now, INEC is polarized into two factions, with one loyal to Prof. Yakubu and the other loyal to Zakari."
Efforts to reach Rotimi Oyekanmi, the Chief Press Secretary to the INEC Chairman, proved abortive as calls and text messages sent to his phones were not returned.