Yoruba Elders Reacts To Kemi Adeosun's Resignation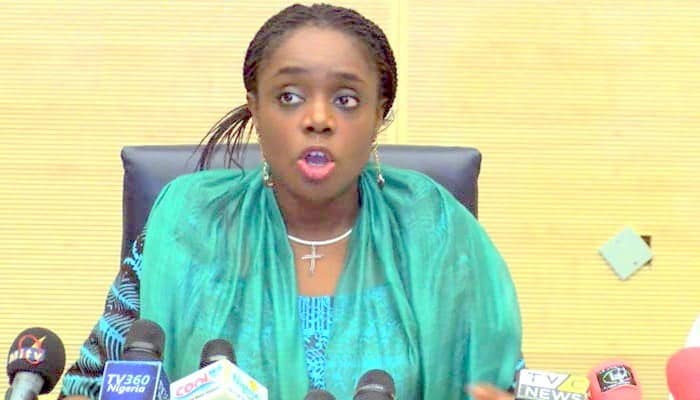 A Pan-Yoruba group, the Yoruba Council of Elders (YCE), has commended Mrs. Kemi Adeosun for resigning from her position as the Nigeria's minister of finance.
Naija News recalls that Adeosun tendered her resignation letter on Friday after months of turbulence over the authenticity of her certificate.
President Muhammadu Buhari immediately appointed Zainab AhmedFacts About New Acting Finance Minister, Zainab Ahmed to act as interim Minister of Finance.
YCE Secretary General, Dr Kunle Olajide in a statement on Saturday linked Adeosun's downfall to activities of mischievous individuals involved in the process that produced the forged certificate.
He noted that there were government officials who had been accused of one fraudulent practice or the other but still in government in various capacities.
YCE also commended her for leaving behind a glorious achievement as a minister, having steered Nigeria out of recession when she was given no chance.
He said, "YCE received the news of Adeosun's exit from the cabinet with sadness and joy. It was with sadness because she was exiting office in an inglorious circumstance.
" Her pedigree and antecedent as mentioned in her resignation letter, however, speak volume of her confidence, character and capability.
"We are proud of her achievements in office because she assumed duty at a difficult time in the history of the country. She steered Nigeria out of recession when many did not give her a chance to do so.
"YCE commends her courage to resign honourably when she discovered that her NYSC certificate was not genuine."
Olajide urged the former minister not to be deterred by the setback, saying that her services would still be required by the country.