2019: Will Dogara Indeed Return As House Of Rep Speaker? Nigerians Speak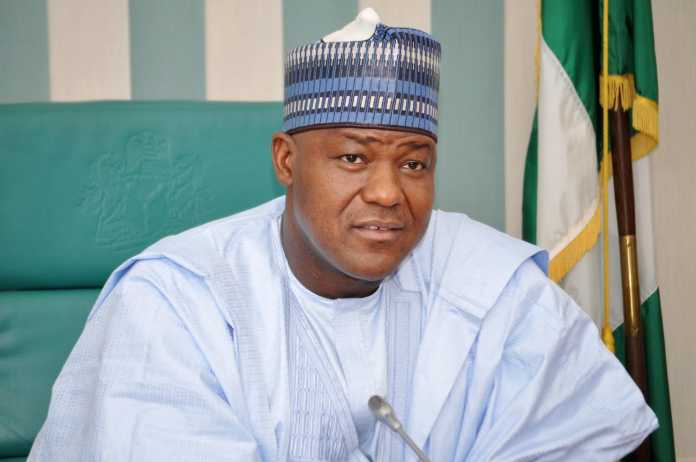 Honourable Speaker of the House of Representatives, Yakubu Dogara looks set to dump the ruling All Progressives Congress for the Peoples Democratic Party.
What is quite unpredictable, however is the chances of him succeeding in his bid to return to the green house in 2019 elections.
Twitter is still trending with issues at stake on Dogara's defection.
While some have predicted that the Number 4 Citizen of Nigeria is fighting a lost battle, some have expressed confidence of his victory in the 2019 elections.
Also, recall that the Nigerian Senate Leader, Bukola Saraki has also dumped APC for PDP, a move which attracted APC' leadership's talk on his impeachment.
Hence some have taken the opportunity to express views on the aftermath effect of Dogara's defection on APC national Chairman, Adams Oshiomhole. Will he move to impeach him (Dogara) too?
See tweets:
#Dogara represents Bogoro/Dass/Tafawa Balewa Federal Constituency, he is from Bogoro LG the least populated of the 3 LG areas. Bogoro 84K, Dass 89K, Tafawa Balewa LG 219K, judging from the results of last Senatorial, #Dogara needs more than prayers to return to the Green Chamber

— Oxygen (@SesanKuforiji) September 12, 2018
1.Senator Saraki is not coming back as senate president

2.Honourable Dogara is not coming back as the speaker .

Get this into your head, what happened in 2015 is just a one time thing. pic.twitter.com/i7HS0UKhyy

— Adeleke Opeyemi (@Equityoyo) September 13, 2018
Lmao… I stay in Bauchi and was fully involved in the recently conducted senatorial by election… If you think Dogara will not easily sweep through his constituency you're high on cheap drugs. Dogara will have a resounding victory any day and time.

— Wales (@Waleskyzo) September 12, 2018
Tweets Shading Oshiomhole Over Dogara's Defection To PDP
Can someone pass this message to Edo Wizard that Dogara is now PDP.

Let him impeach him too. ???

Who would have thought that just three years of Buhari, power will CHANGE hands in NASS:

Senate President – PDP
Speaker of HoR – PDP

— Adetutu Balogun (@Tutsy22) September 13, 2018
'Senator' Adams Oshiomhole still battling to impeach Saraki for joining PDP (as though Senate Presidency is any party's birthright).

Now he'll have to become Hon. Adams Oshiomhole to impeach Dogara – Hope tension won't kill the APC undertaker sha?#DogaraReturns

— Demola Olarewaju (@DemolaRewaju) September 12, 2018
I think adams oshiomole will collapse on hearing this, i mean saraki s defection has been giving u sleepless night and now dogara lolzzz jus kukuma kill d guy na, now he is gonna impeach d both lol

— Nelson chinedu (@Alvinvanx) September 13, 2018
Source: Naija News