Ortom Fires 28 Aides In News Political Arrangement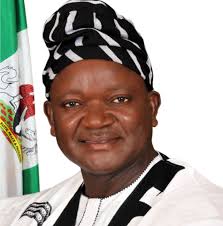 The governor of Benue State, Samuel Ortom has fired 17 Special Assistants and 11 Senior Special Assistants in a bid to reorganise the political demography of the state.
Tony Ijoho, The Secretary to the State Government (SSG), in a statement confirmed the sacking of the aides affected, asking them to hand over government property to their permanent secretaries.
According to the Investigation by The Nation, the political appointees were sacked to make way for some People's Democratic Party officials (PDP) who lost their positions in the EXCO to be accommodated.
Ortom assumed total control of People Democratic Party (APC) structures in Benue state following his defection from All Progressive Congress (APC).
Source: Naija News