2019: I Am The Only Northern Politician That Can Defeat Buhari – Lamido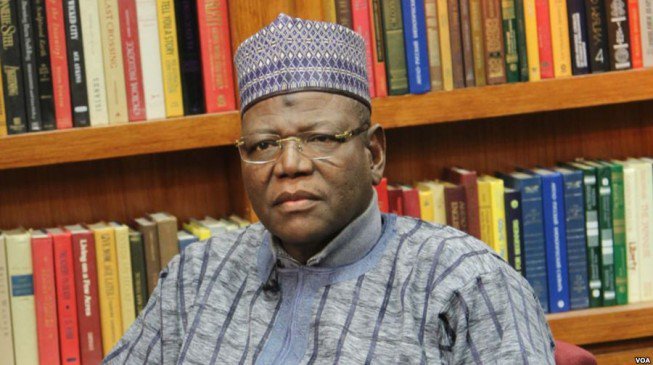 Lamido Alleges APC Habours Corrupt Politicians
Former governor of Jigawa state and a presidential aspirant, Sule Lamido has slammed the ruling All Progressives Congress, APC of courting more corrupt persons than the Peoples Democratic Party.
The former governor disclosed this yesterday when he met with his supporters in Maiduguri, to  formally declare his intention to run for the presidency under the People's Democratic Party.
He said that he is the only politician from the North that can defeat President Muhammadu Buhari in 2019.
Not that we cannot hit the streets, but Buhari has succeeded in dividing Nigeria at a personal level, you are either for Buhari or against him. No body is there for Nigeria any more! This the only Government in the World which mocks a citizen for expressing an opinion!! https://t.co/EeJI5mDrTa

— Sule Lamido (@Sule__lamido) June 29, 2018
He described members of the ruling All Progressives Congress particularly those in the helm of affairs at the federal level as corrupt who he said have deceived and disunited Nigerians along tribal and religious lines.
Sule Lamido further accused the present administrations of being selective in the fight against corruption saying, "if you are in the PDP, they said you are a thief but if you are in the APC you are a saint, what kind of justice is this?, Governor Ortom has spent three years governing Benue State, immediately he dumped the APC, EFCC began investigating his administration."
He also claims the present government has failed young people, as youth restiveness and unemployment are on the rise