PDP Announces N12m For Presidential Form, N6m For Governorship (See Details)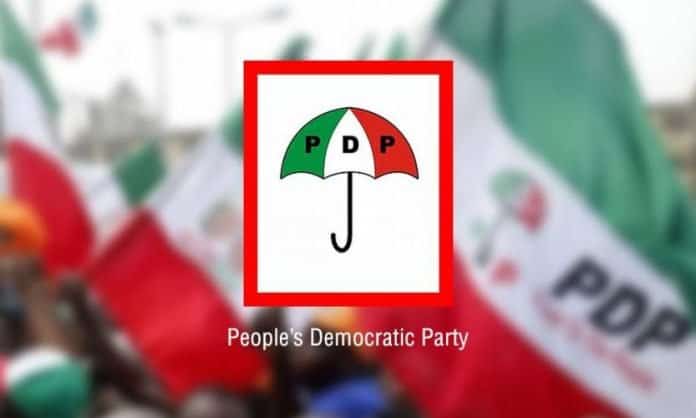 PDP Commences Sale Of Forms For 2019 General Elections
The Peoples Democratic Party (PDP), has announced the sale of forms for all categories of elective position on the party's platform for the 2019 general elections.
The commencement of the sale of expression of interests and nomination forms was announced by the National Working Committee (NWC) of the party.
The information made available to Naija News by the National Organizing Secretary of the party, Col. Austin Akobundu (Rtd.) says all forms are to be collected and returned before the close of work on the 6th of September, 2018.
The statement reads:
"In line with our Party's guidelines for the conduct of Party Primaries for the 2019 General Elections, as approved by National Executive Committee (NEC), the details are as follows:
SN Category Expression of Interest Nomination Total
1 Presidential N2,000,000= 10,000,000= N12,000,000=
2 Governorship N1,000,000= N5,000,000= N6,000,000=
3 Senate N500,000= N3,000,000= N3,500,000=
4 House of Reps. N500,000= N1,000,000= N1,500,000=
5 House of Assembly N100,000= N500,000= N600,000=
6 National Delegates N20,000= N20,000=
7 3 Ad-hoc Delegates N5,000= N5,000=
All interested aspirants for Presidential, Governorship, Senate, and House of Representatives elections are to purchase their forms from the Office of the National Financial Secretary, at the National Secretariat, Wadata Plaza, Wuse Zone 5, Abuja.
All interested aspirants for State Houses of Assembly elections are to purchase their forms at the National Secretariat or their respective State Party Secretariats.
All interested aspirants for the respective National /Ad-hoc Delegates are to purchase their forms at the National or State Secretariats.
Modality for Collection and Submission of Forms:
SN Category Collection Submission
a Presidential and Governorship National Secretariat, Abuja National Secretariat, Abuja
b Senate and House of Representatives National Secretariat, Abuja Respective State Secretariats
c House of Assembly National or State Secretariats State Secretariats
d Delegates Forms National or State Secretariats State Secretariats
Waivers:
a) All female aspirants are exempted from payment for purchase of nomination forms for all offices except National and 3 Ad-hoc delegates categories.
b) In line with the constitution of our Party, the NWC, acting on behalf of NEC, reviewed downwards the cost of nomination forms for House of Representatives from N2,000,000= to N1,000,000=. This is in keeping with its promise to enhance the inclusion of young persons in the democratic process. #NotTooYoungtoRun!
Closing: All forms are to be collected and submitted on or before the close of work on the 6th September, 2018."
Download NAIJA NEWS app: