Saraki Will Be Removed 'Democratically'-APC Insists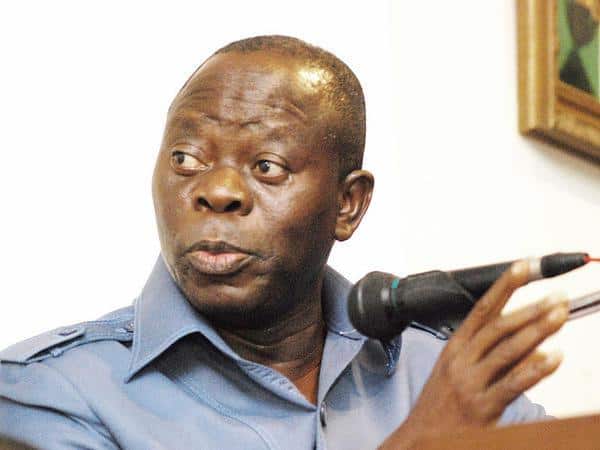 APC Dares Senate President Saraki To Reconvene The Senate.
The All Progressives Congress has dared the Senate President, Bukola Saraki, to reconvene the  National Assembly if he was not moved about threats of impeachment.
According to the acting National Publicity Secretary, of the party, Mr Yekini Nabena, the party spoke in response to Saraki's declaration that he was not losing sleep over threats to unseat him following his decision to dump the APC to join the opposition Peoples Democratic Party.
Nabena made the party's position known to Punch via the telephone in Abuja on Sunday.
Naija News recalls Saraki had told reporters in Asaba the Delta State capital on Saturday that he was not bothered about the APC plot against him. He had expressed confidence saying that "You can look at me. I am not losing any sleep about it (impeachment threat). We believe democracy must go by the rule of law.
Adding that, "There are processes, constitutional processes over what we do. So, I am not concerned about that.
"There are lots of noise being made about that but be sure that once we resume, the processes are followed, we will see that the noise will fizzle out. So I am not concerned about it."
But the APC speaking through Nabena said, "Like we've said it before, he will be removed democratically. Let him reconvene the Senate first since he feels we in the APC don't have the numbers required to impeach him.
"As far as we are concerned, he will leave that seat for a loyal party member to occupy. It is a question of morality, he has left our party which has the majority of Senators and as a party, we agree with our senators that a member of the minority party cannot rule over the majority."
Meanwhile, Saraki's spokesman, Yusuph Olaniyonu, has maintained that due process would be followed to reconvene the Senate.
He said, "The Senate is on recess as you know, when it is time to reconvene, due process will be followed."
Download NAIJA NEWS app: