Trump Allegedly Describes Buhari As 'So Lifeless, Regret Meeting Him'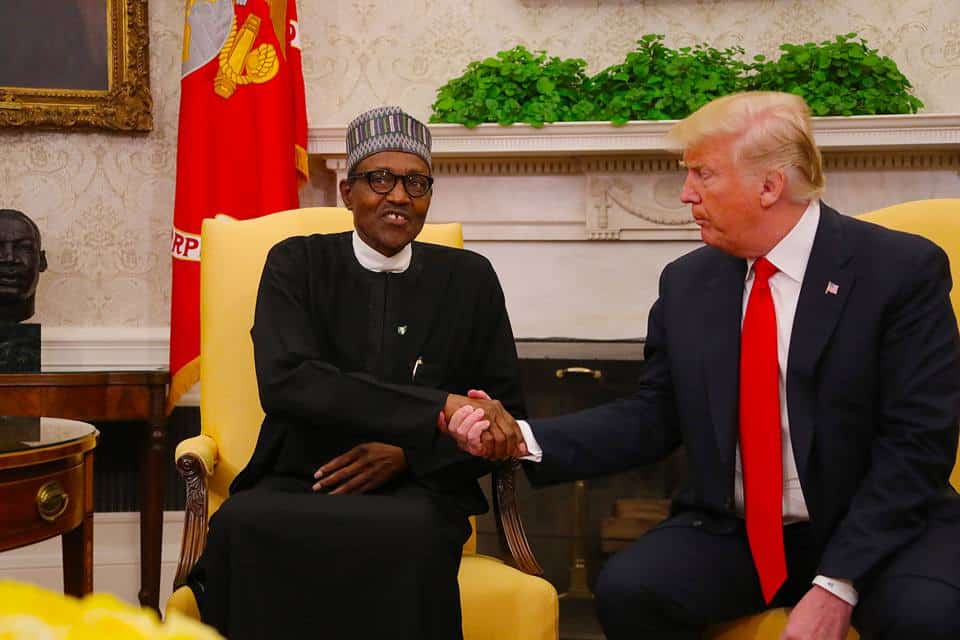 President Trump Describes Buhari As Lifeless
President Donald Trump of the United States, reportedly scolded his aides for setting up a meeting with President Muhammadu Buhari of Nigeria.
Trump, according to reports by leading International publication, Financial Times, described his April meeting with Nigeria president, Muhammadu Buhari as 'so lifeless'.
This was disclosed in an article titled Africa looks for something new out of Trump as Kenya president visits the White House.
Naija News recalls that President Buhari visited Trump in the United States on April 30 at Washington during which the two leaders discussed issues centered on combating terrorism as well as straightening economic growth.
The Financial Times in its article, however claimed that the meeting ended with Trump warning his aides that he never wanted to meet someone so lifeless again.
"The first meeting, with Nigeria's ailing 75-year-old Muhammadu Buhari in April, ended with the US president telling aides he never wanted to meet someone so lifeless again, according to three people familiar with the matter," the newspaper claimed.
The Presidency has not reacted to the Financial Times article as at press time, but Naija News recalls Trump eulogized Buhari during the joint-press conference after their meeting in April.
"Nigeria has a reputation for very massive corruption. I also know that the President has been able to cut that down very substantially. We talked about that, he is working on it and they have made a lot of progress and I think they will continue to make a lot of progress," Trump said at the Press conference.
56 years old Kenyan President, Uhuru Kenyatta is understood to be scheduled for a meeting with President Trump in the White House on Monday.
It is hoped that a more positive feedback would be gotten in what is the US president's second meeting with an African leader since he took office last year.