APC Chieftain Mocks Abe, Commends Tinubu, Oshiomhole For Ignoring Opening Of Factional Secretariat In Rivers State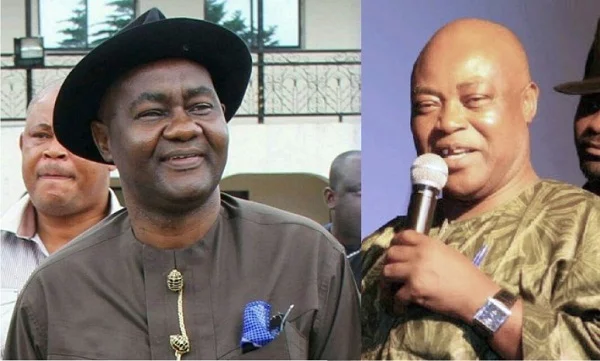 Eze Urges Abe To Review His Decision
Chief Eze Chukwuemeka Eze, a chieftain of the All Progressives Congress, has commended Bola Tinubu, the national leader of the party, Adams Oshiomhole, national chairman, and others for shunning the opening of "an illegal Rivers APC Parallel Secretariat" by Senator Magnus Abe.
In the statement issued on Wednesday by Eze, in Port Harcourt, the Rivers State capital, he recalled that Abe and his group had claimed that the top leaders of the party would not only grace the commissioning but would play active roles during the event.
Eze, who happens to be the former spokesman of the defunct nPDP, described the decision of Abe, the Senator representing Rivers South-East Senatorial District, to open the office as unfortunate, "despite being aware that the party has a functional State Secretariat occasioned by a legal Congress sanctioned and monitored by the National leadership of APC".
"I am shocked that Senator Abe, who is a respected legal practitioner, could involve himself in such an illegality and rascality of opening a parallel State Secretariat of a party that is very much united."
He noted that for a parallel or factional party to exist, there must be a parallel congress conducted by the aggrieved party members, saying that was not done by Abe and his supporters.
"Opening a parallel State Executive in the circumstance is not only mischievous, ill-conceived, sad and illegal but is also tantamount to anti-party activities, which is a very serious offence if the party's constitution is to be strictly followed", the chieftain added.
Eze appealed to Abe to remember the efforts that were made to accommodate him and his supporters in the conduct of the congresses in Rivers State and allow peace to reign instead of playing into the hands of Governor Nyesom Wike, "knowing the evil omen that his government represents to Rivers State and her people."
He advised Abe and his supporters to explore the constitution of the party in seeking redress for whatever their grievances might be against the party instead going through a mission they might regret later.
Source: Naija News