Osun Says Suspension Of APC Chairman Famodun, Secretary Unlawful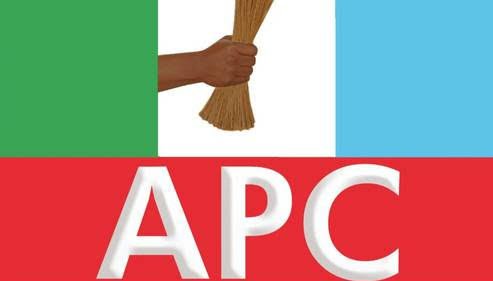 Members of the All Progressive Congress (APC) in Osun State have been urged to disregard the alleged suspension of both the chairman, Gboyega Famodun and the secretary, Razak Salinsile.
Mr Kunle Oyatomi, the Director of Publicity and Strategy of the All Progressives Congress made this admonition in Osun State, saying that those who announced the suspension lacked the constitutional power to suspend any party member.
The  Osun State Working Committee (OSWC) of APC had earlier announced the suspension of Famodun and Salinsile.
The APC Legal Adviser in the state, Mr Goke Ogunsola, along side 11 other members of the OSWC, announced the suspension of Famodun and Salinsile at a news conference in Osogbo.
Ogunsola said members of the OSWC had lost confidence in the party's chairman and secretary.
"We, therefore, want to state loud and clear that we do not have confidence in the party's chairman and secretary.
"We hereby pass a vote of no confidence on Prince Gboyega Famodun, and Alhaji Abdul Rasak Salinsile, the Chairman and Secretary of the APC in Osun.
"Finally, we want to inform the head of various security agencies in the state that the lives of members of Integrity Group within APC are being threatened from certain quarters because of their stand against direct primary.
"We appeal to the heads of security agencies in the state to ensure the protection of our lives and property where ever we reside,'' he said.
However, the Director of Publicity and Strategy, Mr Kunle Oyatomi insisted that the suspension was illegal and uncalled for
" The APC is calling on all loyal and faithful members of the party to discountenance the frivolous statements made by a few disgruntled members of the executive.
" That statement is absolute nonsense. They have no such right constitutionally to say what they have said and their purpose is purely anti-party.
"Obviously, these members have other interests to protect than what the party stands for.
"The public as well as our members should be informed that the APC is solidly behind our leadership and nothing of the sort is happening inside our ranks.
" Our members are therefore urged to stay calm and resolute and they should not allow themselves to be deceived by people who have the least interest of Osun and APC at heart.
"APC is solid, united and unshakeable," Oyatomi said.
Naija News understands that the Osun State APC would be holding it primary election to select the candidate that would represent the party during the Sept 22 governorship election in the state.