I Have Not Left APC Yet – Sen. Sani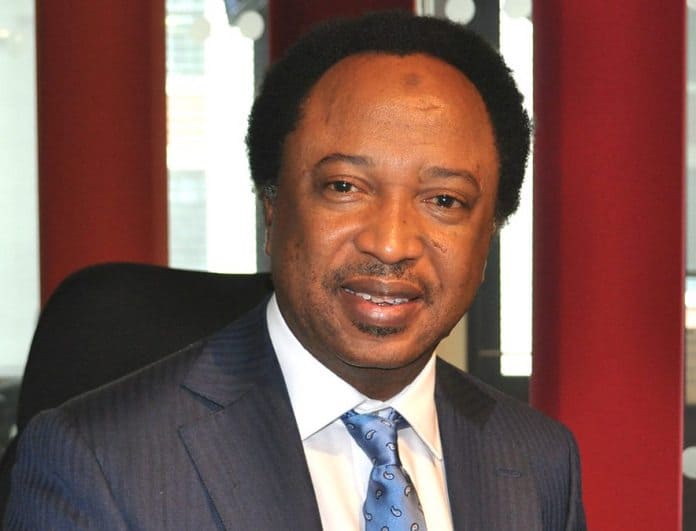 Sen. Shehu Sani (APC-Kaduna) has denied the news making the rounds that he and his fraction has finally defected from the All Progressive Congress (APC), as he confirmed that he is still in the APC.
Sani made this known in a statement made available to newsmen on Friday in Abuja.
He revealed that he is still consulting concerning his future in the APC.
"I am yet to defect or decamp or migrate from the APC to any other party.
"However, discussions and consultations are ongoing as regard to our future in the Party.
"Decision will be taken in a matter of week or two whether to remain in the party or migrate.
"When the time comes, I will make a formal announcement on the floor of the Senate, my Facebook and Twitter handle," he said.
Naija News recalls that there were reports earlier on Friday, claiming that Sani and Sen. Suleiman Hunkuyi (APC-Kaduna) had left the APC.
The  APC Akida, a group in the Kaduna APC is said to be responsible for the statement indicating the defection of the Hunkuyi-led faction of the APC.
Meanwhile, Sani had said via his Facebook handle that "We the persecuted are on Exodus, riding on horses, chariots and caravans, departing Pharaoh Thutmose's Egypt.
"We are now at the coast of the Red Sea, about to leave the land of cruelty and injustice."
The Senator ahve always been at loggerheads with the governor of Kaduna State Nasir El-rufai, who also belongs to the APC.
There are indications that Sani is nursing the idea of picking a governorship ticket for the 2019 election, a decision which he claimed had pitched him against the governor among other things