2019: Moghalu Says PDP Led Coalition Is Not The Solution To Nigeria's Problems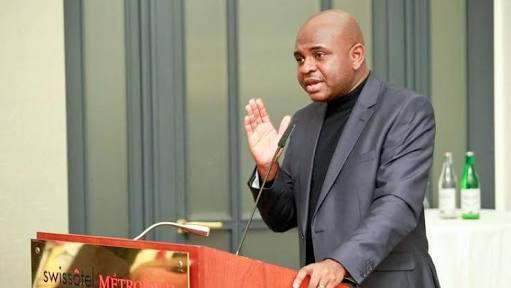 Nigeria Needs A Paradigm Shift In 2019
Presidential aspirant of the Young Progressives Party (YPP), and a former Deputy Governor of Central Bank,  Kingsley Moghalu, has dismissed the alliance of some political parties against the ruling All Progressives Congress (APC).
It will be recalled that Naija News had earlier reported that a memorandum of understanding (MoU) was signed by the Peoples Democratic Party (PDP), Reformed All Progressives Congress (R-APC) and 37 other political parties.
Reacting in a statement on Tuesday, Moghalu said the country needs a paradigm shift in governance and not a regrouping of failed politicians. He said: "Going by the current state of the country, things are falling apart and the centre cannot hold.
"The shifting allegiances of the same old faces and the same old career politicians will mean the same old problems for Nigeria.
"Our long-suffering masses now need something new, something different, and something bold if we have truly learnt the lessons of 2015."Remember: another coalition brought the APC into the presidency.
"The PDP-led MoU and the "disastrous" performance of the APC, the path is now open for a real transformative third force and generational shift."