Don't Take Credits For Nyame And Dariye – Omokri Fires Buhari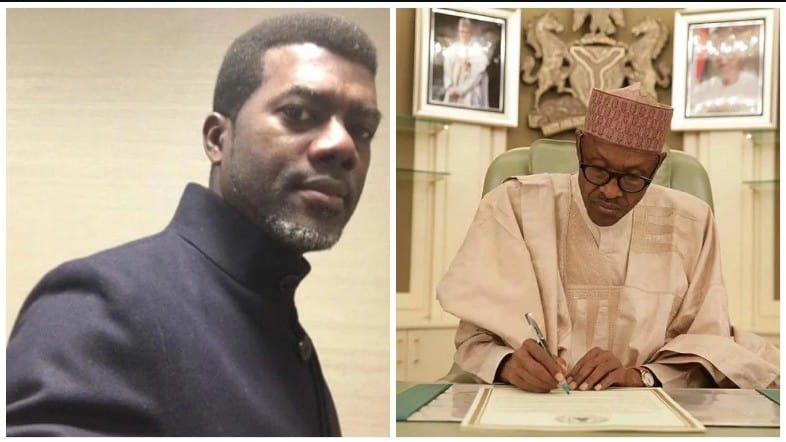 Nyame And Dariye Were Taken To Court By PDP, Not APC – Omokri
Reno Omokri, former aide to ex-President Goodluck Jonathan, has asked the Muhammadu Buhari administration not to take credits for the the convictions of ex-governors Jolly Nyame and Joshua Dariye, stating that Umaru Musa Yar'adua and Goodluck Jonathan had started the process.
As earlier reported by Naija News, Nyame was sentenced to 14 years in jail for diverting N1.64 billion as governor of Taraba while Dariye was handed a 16-year sentence for diverting N1.126bn from Plateau state's ecological funds.
Omokri, in a statement yesterday, said the administrations of former presidents, Goodluck Ebele Jonathan and Umaru Musa Yar'adua set the ball in motion for the recent convictions.
He said both Dariye and Nyame were imprisoned, charged and prosecuted by Jonathan and Yar'adua's governments, and not the All Progressives Congress (APC) administration.
Omokri described their convictions as "anti-corruption feats of the PDP administrations of Yar'adua and Jonathan," saying the "Buhari government is trying to reap where it did not sow".
He said in the statement: "My attention has been drawn to a statement by the Economic and Financial Crimes Commission claiming that the recent convictions of former Governors Jolly Nyame and Joshua Dariye, has vindicated them from the oft repeated accusation that the EFCC, under Buhari, is lukewarm in prosecuting chieftains of the ruling All Progressive Congress, for corruption.
"Nothing could be further from the truth and the statement only serves to show the dishonesty and lack of integrity of the current leadership of the EFCC.
"The fact is that Joshua Dariye and Jolly Nyame, the two former Peoples Democratic Party members recently imprisoned for fraud, were charged and prosecuted by the PDP administrations of Umaru Musa Yar'adua and Goodluck Jonathan' and not by the All Progressive Congress-led government of Muhammadu Buhari.
"Joshua Dariye for instance was charged to court on July 13, 2007 by the EFCC under the leadership of Malam Nuhu Ribadu who was then serving under a PDP led administration headed by President Umaru Musa Yar'adua.
"He was arraigned on 23 counts, his plea was taken but his defense lawyer challenged the court's jurisdiction. The Court of Appeal threw out that application and the case went to trial on Oct.27, 2010.
"By May 29, 2015, when former President Goodluck Jonathan handed over power to President Muhammadu Buhari, the case had already reached the point where a verdict was to be given but the current EFCC headed by Ibrahim Magu began dragging its foot, most likely because by then Dariye had decamped to the APC.
"In the case of Reverend Jolly Nyame, he was arraigned in 2007 on 41 counts. His plea was taken and his trial begun after all applications filed by the accused to stall the trial were dismissed by the supreme court. Trial fully commenced and was on-going at FCT high cCourt by 2008."
Omokri added that while Jonathan "was noted for firing erring PDP ministers and handing them over for investigation by the EFCC," the Buhari administration has failed to take action against those recently accused of corruption.
He added: "The Buhari administration is so desperate for achievements and because it has none, it continues attempting to steal the achievements of others like the convictions of Dariye and Nyame, which was initiated by the PDP which charged them to court in 2007 and the Abuja-Kaduna rail which was designed, built and completed by PDP administrations."
Read More Latest News and Updates HERE
Copyright Naija News 2018.
All rights reserved. You may only share Naija News content using our sharing buttons. Send all news and press releases to
newsroom@naijanews.com
.