Nigeria Breaking News Today Tuesday, June 12 2018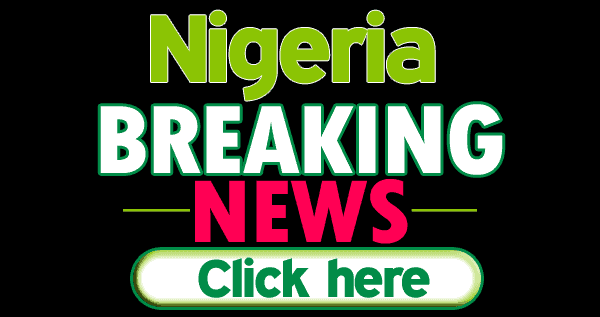 This is a roundup of some of the breaking news in Nigeria for Tuesday, June 12 2018.
Presidency Blames Elites For Cancellation Of MKO's Election
The Presidency on Sunday revealed that President Muhammadu Buhari has not been on the favourable part of the elites because of his performance in the office.
Garba Shehu, the Senior Special Assistant to the President on Media and Publicity, who stated this in an opinion titled, "June 12 tsunami and the ones who won't forgive Buhari," blamed the elite for the cancellation of the MKO's June 12, 1993 presidential election widely believed to have been won by the late Chief Moshood Kashimawo Abiola.
Ekiti Guber: PDP Blames Fayemi Over Destruction Of Campaign Billboards, Posters
The campaign organization of the Ekiti State Deputy Governor and Peoples Democratic Party (PDP) governorship candidate, Prof Kolapo Olusola has condemned the wanton destruction of its campaign billboards by thugs allegedly supervised by the All Progressives Congress (APC) governorship candidate, Dr. Kayode Fayemi, saying;
"Only politicians with electoral failure staring them in the face will go about destroying posters and billboards as if that will translate into votes."
Ekiti Election: Fayemi Challenges Fayose To Open Debate
Ahead of the Ekiti State governorship election, Dr Kayode Fayemi, the governorship candidate of the All Progressives Congress, has challenged the current Governor of the state, Ayodele Fayose, to an open debate on how the two of them ran Ekiti finances in office.
June 12: Al-Mustapha Reveals How Abiola Was Killed, Blaims NADECO
Major Hamza Al-Mustapha, a key personality during the Abacha military junta in Nigeria. In a recent interview spoke on the death of late Chief MKO Abiola and how those who killed him shared million of dollars.
Mustapha claimed that some leaders of NADECO went to Aso-rock to collect millions of dollars from the head of state barely 24 hrs after Abiola's death.
Southern & Middle Belt Leaders Ask For Removal Of INEC Chairman
The southern and middle belt leaders forum have asked that Mahmoud Yakubu,INEC chairman, be removed because they fear that failure to do so will prompt rigging of the 2029 elections in favour of President Muhammadu Buhari.
This the forum stated at a press conference in Abuja on yesterday.
Humphrey Nwosu Says He Would Be Absent From Abiola's GCFR investiture
Chairman of the National Electoral Commission (NEC),Humphrey Nwosu, which conducted the June 12, 1993 election, says he will be absent at MKO Abiola'sGCFR investiture due to his absence from the country.
Nwosu who is among the guest invited to grace the occasion, responded in a letter to Boss Mustapaha, secretary to the government of the federation, that he regrets his absence and also commended the president for recognizing June 12 as Democracy Day.