Southern & Middle Belt Leaders Ask For Removal Of INEC Chairman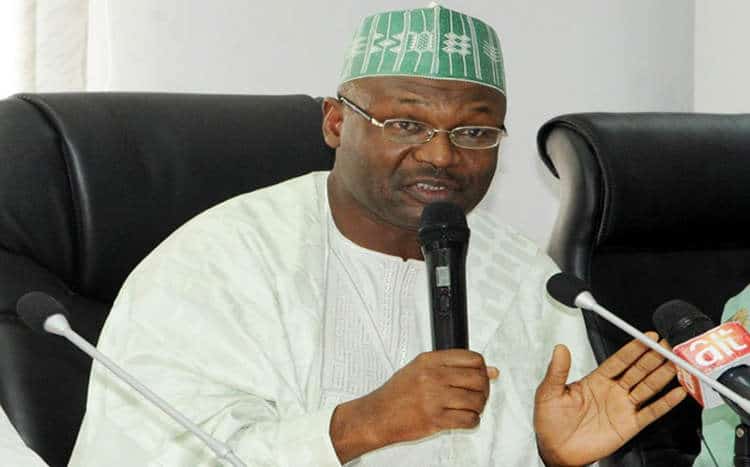 The southern and middle belt leaders forum have asked that Mahmoud Yakubu, INEC chairman, be removed because they fear that failure to do so will prompt rigging of the 2029 elections in favour of President Muhammadu Buhari.
This the forum stated at a press conference in Abuja on yesterday.
The group said that the election will not be free and fair
It noted that "the bug of nepotism and sectionalism that this administration is renowned for has also eaten up the leadership of the commission."
Among those who attended the conference were by Edwin Clark, representing the south-south; Ayo Adebanjo, south-west; Chukwuemeka Ezeife, south-east; Dan Suleiman, middle belt; and Nkanga Idongesit, south-south.
Idongesit, the chairman of the Pan Niger Delta forum, who stated the group's position said itr was suspicious that some people in the commision who ought to have retired and Yakubua as are been retained.
He added that this was in tandem with the narrative that they would play partisan roles in favour of the president.
"From 1960 till date, only President Muhammadu Buhari has been audacious to pick only people who are either his relations or of the same ethnic stock with him to lead the electoral body," he said.
"The Balewa government headed by a northerner appointed Eyo Ita-Esua from the south, who was in charge of the federal electoral commission from 1960-66; Gen. Olusegun Obasanjo, a Yoruba, set up the federal electoral commission under Michael Ani from 1976-1979.
"When Dr Goodluck Jonathan came in from the south-south, he appointed Prof. Attahiru Jega from the north-west from June 2010-Oct. 2015."
The group contended that it was only Buhari who appointed his relation from the north-west, Amina Zakari, as the acting INEC chairman when he became president in 2015.