We Must Return APC To Its Pride Of Place – Buhari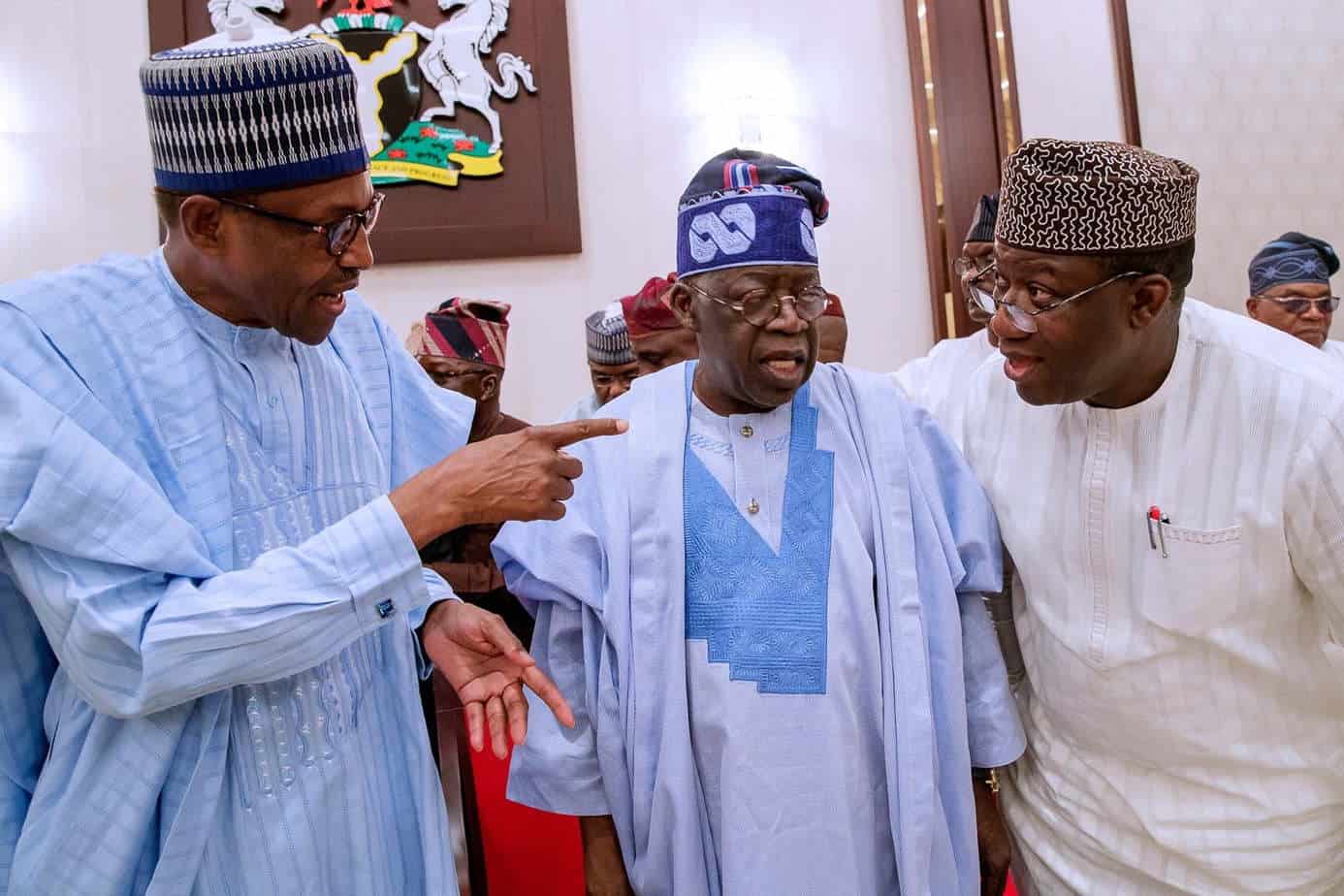 Buhari Challenges South West APC Members To Take Charge By Ensuring Victory In Ekiti Governorship Election.
President Muhammadu Buhari has challenged the South-west caucus of the All Progressives Congress (APC) to ensure that the party wins in Ekiti particularly in the July governorship election.
The president was speaking when he hosted Vice President Yemi Osinbajo, a national leader of the party, Bola Tinubu; and National Chairman of APC, John Odigie-Oyegun among other leaders of the party.
Mr Buhari said that members of the party must work together in the state to ensure that the will of the people was not subverted.
"I know Ekiti fairly well and Ekiti people are well known for their forthrightness, candour and integrity.
"All of these values seem to have been lost and we must restore these values and return Ekiti to its pride of place in the comity of states.
"As we approach the 2019 elections, the return of Ekiti into the fold of progressive states is important as the election of July 14 is going to be a key pointer to subsequent elections,'' he said.
Meanwhile, President Buhari reaffirmed his determination to never interfere in the internal affairs of the party at any level.
He further commended the Minister of Solid Mineral Resources, Kayode Fayemi, for reaching out to his co-contestants who lost in the Saturday primary also urged all members and supporters of APC in Ekiti and beyond to see the July 14 governorship poll as a collective mission to rescue Ekiti and promote development.