I Am Prepared To Resign As Vice President – Osinbajo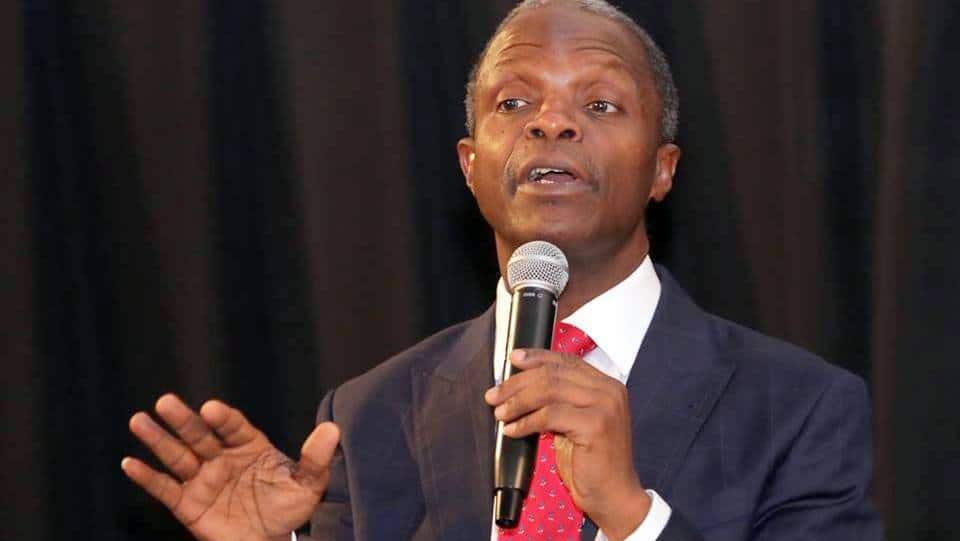 Osinbajo Restates Government's Commitment To Nigeria's Unity And Growth
Vice President Yemi Osinbajo has come out to defend accusations that the President Buhari led federal government is not doing enough to stop the indiscriminate killings in several parts of the country.
Osinbajo also denied any notion that the current administration in the country is nursing any idea of Islamizing the country, stressing that the government remains committed to the welfare of all Nigerians irrespective of religious, political or ethnic affiliations.
The vice-president made this known Tuesday night at a stakeholders' meeting in Makurdi, the Benue State capital, in response to allegations that the administration was pursuing an agenda of Islamisation.
"I am not just a politician. As a matter of fact, I'm also a priest and I am a Christian, a born again Christian. Because I'm a born again Christian, my destiny is not determined by any man but by God who I serve.
"Let me assure you that under no circumstance whatsoever will I give up my faith or refuse to stand up for my faith. You can take that to the bank. Even the position that I currently occupy, I did not ask for it and I'm prepared to leave it on short notice. It doesn't mean anything.
"I became a born again Christian after I became a professor, a Professor of the Law of Evidence, a professor of proof. But when the Lord Jesus Christ met me, He persuaded me by showing me clearly that there is such a thing as the evidence of faith that is not seen.
"It is because of the evidence of things that are not seen, it is because you can make something out of nothing that I stand here today as vice-president. How can anyone say that the killing of women and children doesn't matter because he is vice-president or because he is president? How is that possible?
"Certainly, it cannot be for a person who is born again. A renewed mind will know that there is justice, there is consequence even if there is no justice here on earth."
"The first issue of course is one of security and that is why we have definitely beefed up security and I'm sure if you heard some of the comments that were made and especially by the governor, you would notice that a lot has been done with respect to security especially in the past couple of weeks and we must continue to ensure that security is first priority.
"Second, the issue of course is to ensure that those in IDP camps return to their homes. Many of their homes have been destroyed, and farmlands have been destroyed too," he said.