Kaduna State Government Reportedly Charges El-Zakzaky, Wife, 3 Others To Court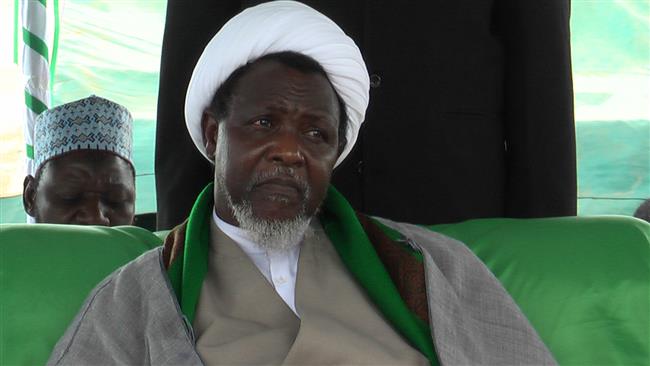 As members of Islamic Movement in Nigeria consecutively for more than 100 days took main streets in Abuja as their venue for peaceful protest in their struggle against FG's continuous detention of their leader, Sheikh Ibrahim Zakzaky is getting out of hand, the Federal Government via the help of Kaduna state government finally charges Sheikh Ibrahim Zakzaky, wife and three others to court in Kaduna state.
But the Movement said that "it is a desperate moves to maintain the detention of Sheikh Zakzaky beyond the tenure of this government", The charge number KDH/KAD/60C/2018 between the State and Sheikh Zakzaky and 3 others was dated the 18th day of April, 2018 by Chris Umar Esq on behalf of the State.
In the eight count charges reportedly filed at the Kaduna High Court, the Sheikh and others were alleged to have abetted the commission of culpable homicide punishable with death by members of the Islamic Movement when they allegedly blocked roads in December 2015. Other charges were those of abetting unlawful assembly, wrongful restraint, disturbance of public peace, voluntarily causing grievous hurt without provocation and inciting disturbances. Further, they were also accused of promotion of unlawful assembly.
Ibraheem Musa, the president of Media Forum of the movement says that "It is obvious that the federal government has given Kaduna government the go ahead to file charges in Kaduna as a way of breaking the incessant free Zakzaky protests that defined Abuja for the very good numbers of days this year."
"Also on the cards is the possibility of transferring the Sheikh to Kaduna with the hope that Abuja and even Buhari will have some respite as the focus of the protest shifts to Kaduna."
Abuja has witnessed a number of street actions, processions, rallies, sit outs since the beginning of this year to demand freedom for the Sheikh following the news of his deteriorating health situation. The government has not been able to contain these protesters despite the application of brute force, which led to the death of a number of people.
Only yesterday, the police again opened fire during the funeral procession of a member earlier killed  on last Friday durin protest in Abuja.