Tinubu's Inauguration: Aisha Yesufu Tells Peter Obi's Supporters What To Do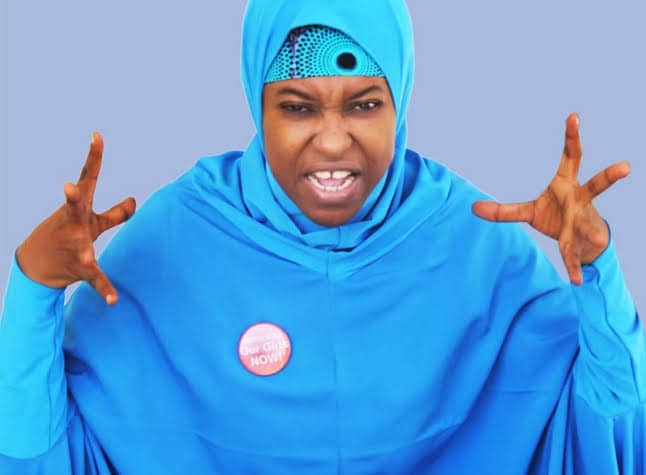 Popular Nigerian activist, Aisha Yesufu has said it is not the obligation of the Labour Party (LP) presidential candidate in the 2023 election, Peter Obi, to tell citizens to protest.
Naija News reports that Yesufu made this known during a live chat on Youtube with LP supporters popularly known as 'Obidents'.
According to her, everyone is playing their part including Peter Obi, who is always at the tribunal, hence people should stop making excuses.
She added that anyone can protest and the instruction does not necessarily have to come from the former governor of Anambra State.
She said, "He is not going to tell anyone to be at a protest ground or anything, every one of us are all citizens that have a duty, if I feel I have lived enough, I not going to be on the street but I should know what to do.
"So on those questions about protests or no protest, I think it should be what is it that you want to do? So go ahead and do it, so let's not keep looking for excuses.
"There are people who are already doing their own thing. So if you want to protest, then go ahead and do it not that Peter Obi has to be the one to say this on the other one."
Tinubu Is Not A Master Planner
Meanwhile, Aisha Yesufu has stated that the victory of the President-elect, Bola Tinubu at the polls does not indicate that he is a master planner.
Yesufu argued that Tinubu was able to clinch the presidency due to the use of violence and thuggery.
She insisted that despite having decades of experience in the Nigeria political environment, there is still nothing spectacular about the former Lagos governor's modus operandi.
Yesufu noted that Tinubu was able to win the election because the Peoples Democratic Party (PDP) refused to field Peter Obi as its presidential candidate.