Ganduje Accused Of Sabotaging Transition Process, Kano Govt Kicks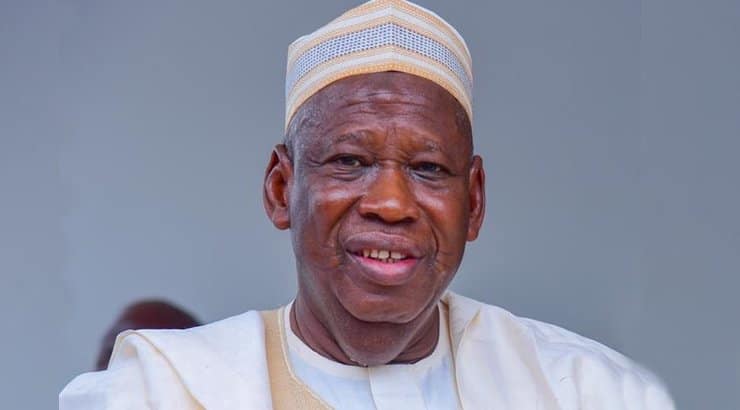 The incumbent Kano State Governor,  Abdullahi Umar Ganduje has been accused of sabotaging the transition process in the state.
This is as the Governorship Transition Committee (GTC) of the Kano state governor-elect, Abba Kabir Yusuf alleged that Ganduje's government is making processes difficult for them.
According to the chairman of the Governor-elect Transition Committee, Abdullahi Baffa, the state government has insisted that the committee present three nominees to join the 17-member government transition committee, Naija News gathered.
He said the move is "tantamount to insisting that we must have a joint transition committee even though we belong to separate political parties."
Baffa told pressmen on Friday in the state that the GTC's "insistence that the right thing must be done, Governor Ganduje is doing everything possible to undermine and sabotage the transition process: He is yet to inaugurate the government team even after announcing its formation almost four weeks ago (sadly, the government team say they cannot hold any meeting with us until they are inaugurated by the governor)."
The committee he said would be having interaction with all permanent secretaries, heads of agencies and Director of Personnel Management of all local government areas from May 2 in other to have a smooth transition process concluded before the May 29 handover.
However, in a swift reaction, the Kano State government has described  the allegation as unfounded, while alleging  that the committee had refused to submit the names of its three nominees to the government's transition committee.
Naija News learnt that the state Commissioner of Information and Internal Affairs, Muhammad Garba, who is also a member of the government's transition committee, told Daily Trust that there was no truth in what the GTC alleged.
Garba submitted that it was the committee that has refused to nominate the three persons to join the 17-member committee, noting that three slots were given to them because the bulk of the work of the transition period would be carried out by the outgoing government.
The commissioner, also denied the allegation that the government committee had not been working because the governor was yet to formally inaugurate the committee.
He disclosed that at least two meetings had been held and the chairman of the committee had given directives for all the ministries, parastatals and agencies to conclude their handing over process, adding that some of the MDAs had already concluded their process and as soon as the committee nominates its representatives to the committee, they would be carried along.