Diet That Keeps Victor Osimhen On Fire Revealed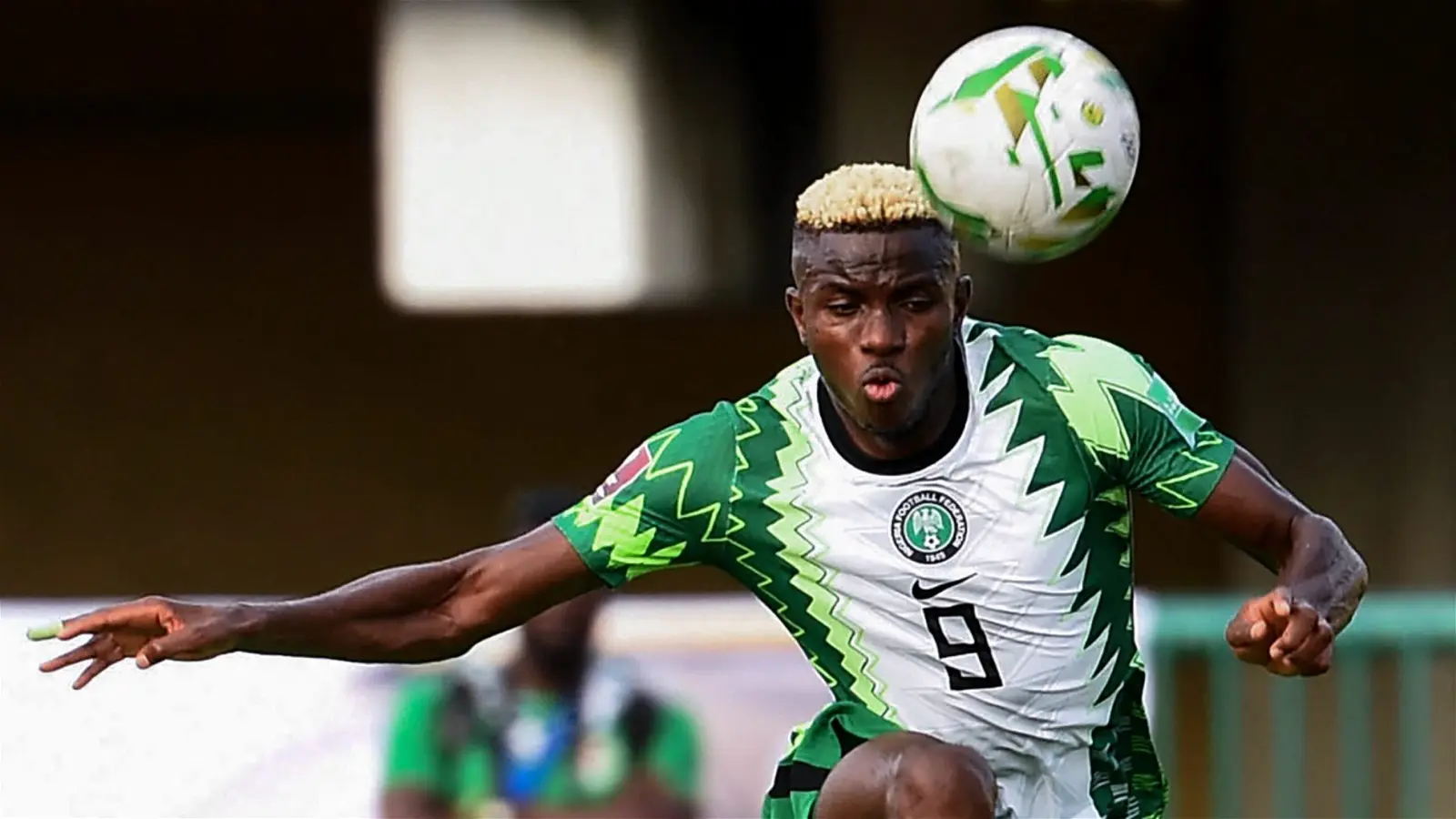 Nigerian striker, Victor Osimhen has a list of food he consumes regularly that energizes him and keeps him fit consistently.
Victor Osimhen who joined Napoli from Lille on September 1, 2020, for a transfer fee worth €75 million has been on fire for the Italian Serie A club so far in the 2022-2023 season.
The prolific 24-year-old Nigerian striker has scored a whopping 25 goals and provided 5 assists in 29 games in all competitions for the club.
Osimhen's outstanding performance has made him the league's top scorer this season and has helped his team to top the league table with 21 points gap.
Thanks to the contribution of Victor Osimhen so far this season, coach Luciano Spalletti and his team need just 15 points to win the Scudetto for the first time since 1990. They are also in the quarter-finals stage of the UEFA Champions League.
The energy, form, strength, skills, and ability of Victor Osimhen to score goals from any angle has attracted top European clubs like Arsenal, Chelsea, PSG, Manchester United, and even Liverpool to pick interest in him ahead of next summer transfer window.
According to an Italian publication, Corriere del Mezzogiorno, the secret of Osimhen's energetic performances this season is the strict Nigerian diet he has embraced in Italy.
The newspaper outlet claimed that a Nigerian-owned restaurant in Torino is Osimhen's favorite spot because the restaurant offers the kind of food that is perfect for him.
The publication claimed that Osimhen often orders yellow rice or red rice seasoned with egusi, a fish and vegetable-based sauce whenever he goes to the restaurant.
"Victor Osimhen continues to amaze everyone in this blessed season for him and Napoli. Among the secrets of the Nigerian forward, there is also his diet. Rice and potatoes, beans, but also semolina with meat are some of the basic ingredients of Victor Osimhen's table, which winks at the Nigerian gastronomic tradition", the publication claimed.
"The champion chose the Sharon restaurant in Torino, in the Neapolitan capital, as his favorite place. Owned by the Nigerian Erbor Patience, who has been in Naples for 13 years, the restaurant is the best observatory for discovering, even more profoundly, the conduct food of Osimhen: yellow rice or red rice seasoned with egusi, a fish and vegetable-based sauce, is the dish most requested by the footballer."