Xavi Praises Rashford Ahead Of Barcelona Vs Manchester United Clash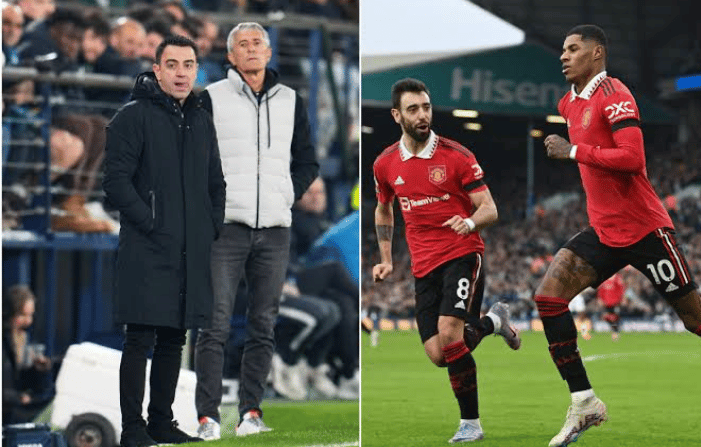 Barcelona manager, Xavi Hernandez has described Marcus Rashford as "one of Europe's most dangerous players" ahead of the Europa League match between his team and Manchester United.
Marcus Rashford, a 25-year-old English attacker who has been at Manchester United since childhood, has scored eight goals in his previous nine Premier League games, giving him 13 goals in 15 club appearances since the World Cup.
The England international is now United's biggest threat because no other player in Europe's top five leagues has scored more than him after the 2022 FIFA World Cup.
Rashford's career sparked up just a few months after it seemed like his Old Trafford career was set to end.
Interestingly, the Englishman will lead United to face a formidable opponent at the Nou Camp.
He agreed with Ten Hag that the player has developed into one of Europe's most dangerous players.
Ahead of the FC Barcelona Vs Manchester United Europa League round of 16 clash at 18:45 on Thursday, Xavi said: "In the transition, he is very, very dangerous so, yes, we need to take care of all of them but especially Rashford.
"He's one of the most dangerous players now in Europe, yeah. He's very fast, he has a very good at dribbling in one-versus-one."