PFN Speaks On Endorsing Peter Obi To Succeed Buhari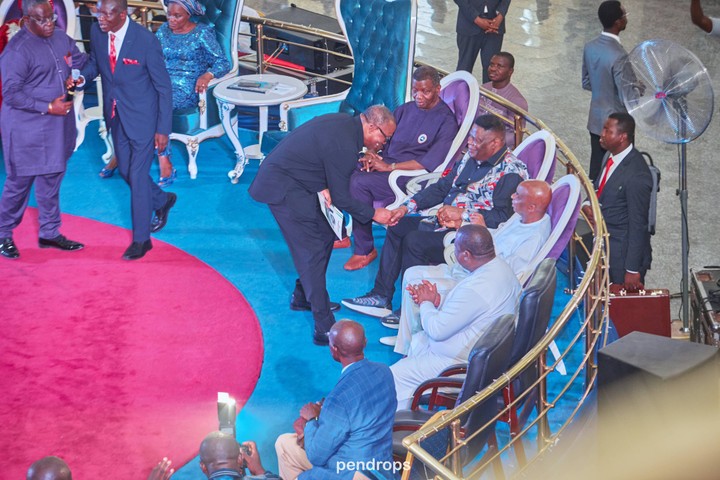 The leadership of Pentecostal Fellowship of Nigeria (PFN) has dismissed reports in some quarters that it endorsed the Presidential Candidate of the Labour Party (LP), Peter Obi.
Speaking in an interview with Vanguard on Friday, National Publicity Secretary of PFN, Bishop Dr Gospel Emmah Isong said the association is yet to endorse any candidate.
He said: "I want you to know that nothing like that has happened in the history of the PFN. We have not endorsed any political party or any presidential candidate, rather what we have ongoing is the 17th Biennial conference of the Pentecostal Fellowship of Nigeria PFN, titled, "More Than Conquerors," currently ongoing in Bayelsa state."
Describing the rumour as nothing but fake news, Isong called on well-meaning Nigerians to shun such news that may be trending on social media platforms and in some quarters probably to rubbish and drag the good image of PFN to disrepute.
He said: "We coincidentally had the Vice presidential candidate of the Peoples Democratic Party PDP Gov, Ifanyi Okowa of Delta state, his Excellency former governor Mr Peter Obi, same day, come into fellowship with us.
"And at no point did the National President his Eminence Bishop Dr Wale Oke, nor fathers of faith of NEC endorse any presidential candidate or political party. That has not happened. I believe whatever you have read regarding that issue is junk and fake news".
According to the Bishop, sixty million Christians in Nigeria must look into the profile of these candidates and vote their conscience.
He stressed that it would not and cannot force any Christian to vote for a particular candidate but rather they have asked them to vote their conscience.
He said that PFN is not partisan stressing that it is aware that its members belong to different political parties, therefore we will not make the mistake of endorsement at this point.
"We have not yet and never will we endorse any political candidate for the 2023 elections. We asked our members to pray wait for the lord and vote according to their conscience" Isong stressed.