Tears As Death Toll Rises Above 100 In Katsina Killings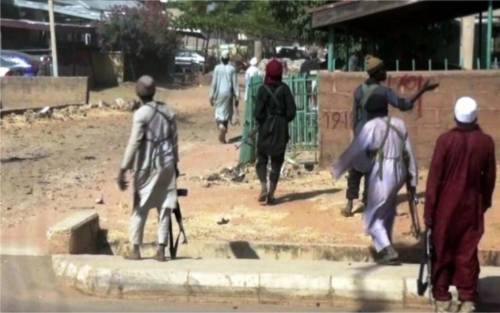 The death toll from the clash between bandits and vigilante members in four communities in Bakori Local Government Area of Katsina State has risen above 100.
According to Channels Television, residents of the affected communities disclosed that the number of those killed are over one hundred, and more corpses are being recovered from the area.
The residents stated that they are still expecting more for burial, and some persons in the communities are still missing.
One of the residents who hail from Guga village, Abubakar Hashimu, said 63 people were buried on Friday, and on Saturday, a canter vehicle was also brought loaded with over 30 corpses.
According to Hashimu, more than 100 have died so far since the incident happened on Thursday after several cows were rustled on Wednesday by the bandits.
In a related development, Governor Aminu Masari sent a delegation under the leadership of Secretary to the State Government, Alhaji Muntari Lawal, to condole with families of the victims.
The state's delegation visited Guga, Yargoje, and Gidan Gamji communities on Sunday to condole with the people, describing the situation as highly tragic for not only the victims and their families, but also for the government.
Lawal called on the residents to learn how to defend themselves, saying that such a situation can not be singlehandedly treated by the government or security agencies alone.
He said: "The actual number of those killed cannot be ascertained because they are still counting the dead, nobody can tell you the accurate figure because some of the bodies are scattered in the bush, they have to go and retrieve them.
"As we are counting the number, so also the bandits. So people should learn to be courageous enough to confront the devil before they finish them.
"Don't wait for Government, before Government intervenes the damage has been done, so organize yourselves to confront them."
He added that the state government has announced plans to inaugurate a commission of inquiry to investigate the immediate and remote causes of the killings.