Cabal In Villa: What Northern Elders Told Buhari Ahead Of 2023 General Elections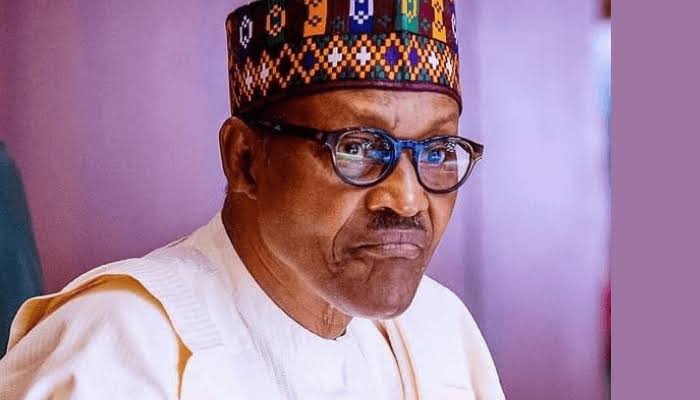 A socio-political organization, the Northern Elders Council (NEC), has told President Muhammadu Buhari to ensure non-state actors within the corridors of power are not allowed to jeopardize the forthcoming 2023 general elections.
NEC gave the advise in a statement released during the weekend in Abuja amid reports of some cabal in the Presidential Villa working against the victory of the All Progressives Congress (APC) presidential candidate, Bola Tinubu.
Speculations are that the individuals within the corridor of power want to install someone they can easily manipulate as Buhari's successor.
Speaking on behalf of the Northern elites, Mallam Tanko Yakasai charged Buhari, in the statement obtained by Naija News, to handle situations leading to the general elections with caution to ensure a rancour-free and transparent exercise.
He said the Nigerian leader must deal carefully with the said group of people whose intents, according to him, were not just to feather their nests but to use closeness to leadership to generate chaos and derail the electoral process for their selfish gains.
NEC said it would be making more policy statements on the nation's state in the coming days after its next congress before the election commences.
"NEC, at all times, will not shy away from its commitment to peace, unity and stability of Nigeria," Yakasai said.
He added that the group had taken stock of developments in the nation's political space and would join forces with progressive elements to ensure Nigerians did not get it wrong at the coming polls.
A month ago, Yakasai had slammed former President Olusegun Obasanjo for endorsing the Presidential candidate of the Labour Party (LP), Peter Obi.
Naija News reports that Yakasai stated that Obasanjo's endorsement of the former Governor of Anambra State is clearly insignificant and of no effect.
The Northern leader said Obi was not among the two major contenders in the 2023 presidential race; hence his endorsement by the former President is irrelevant.
"Obasanjo's endorsement insignificant. The 2023 contest is a race between two top contenders, and even the gap between the major contender is so wide that no one will waste his or her vote on a contestant that is far far behind these big two.
"And whoever chooses to elect somebody that has no significance in the race knows too well he or she has wasted his or her vote.
"Obasanjo might have his reasons, but it will certainly not count on the February election. The contest is zeroed to two contenders, so Obj endorsement is clearly insignificant," Yakasai said during a chat with Vanguard.
Recall that Obasanjo, in his New Year message titled "My Appeal to all Nigerians, particularly young Nigerians", endorsed Obi to succeed President Buhari in 2023.
The former Nigerian leader said the LP flagbearer possessed the attributes and attitudes necessary to successfully direct the affairs of Nigeria at a time like this.
Obasanjo said Obi possesses a track record of ability and performance; a vision that is authentic, honest, and realistic; character and attributes of a gentleman.