2023: Yakasai Mocks Obasanjo Over Peter Obi's Endorsement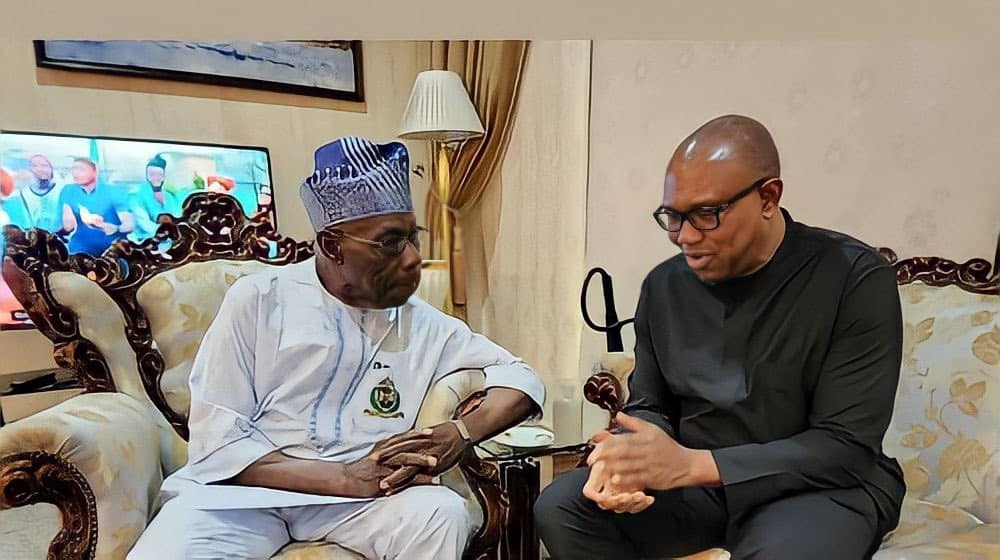 Elder statesman, Tanko Yakasai has slammed former President Olusegun Obasanjo over his endorsement of the Presidential candidate of the Labour Party (LP), Peter Obi.
Naija News reports that Yakasai stated that Obasanjo's endorsement of the former Governor of Anambra State is clearly insignificant and of no effect.
The Northern leader said Peter Obi was not among the two major contenders in the 2023 presidential race, hence his endorsement by the former President is irrelevant.
In a chat with Vanguard on Sunday, Yakasai said: "Obasanjo's endorsement insignificant. The 2023 contest is a race between two top contenders, and even the gap between the major contender is so wide that no one will waste his or her vote on a contestant that is far far behind these big two.
"And whoever chooses to elect somebody that has no significance in the race knows too well he or she has wasted his or her vote.
"Obasanjo might have his reasons, but it will certainly not count on the February election. The contest is zeroed to two contenders, so Obj endorsement is clearly insignificant."
Recall that Obasanjo, in his New Year message titled "My Appeal to all Nigerians, particularly young Nigerians", endorsed Obi to succeed President Muhammadu Buhari in 2023.
The former Nigerian leader said the LP flagbearer possessed the attributes and attitudes necessary to successfully direct the affairs of Nigeria at a time like this.
Obasanjo said Obi possesses a track record of ability and performance; a vision that is authentic, honest, and realistic; character and attributes of a gentleman.