INEC Office Attack: Omokri Tells IPOB What To Do In South-East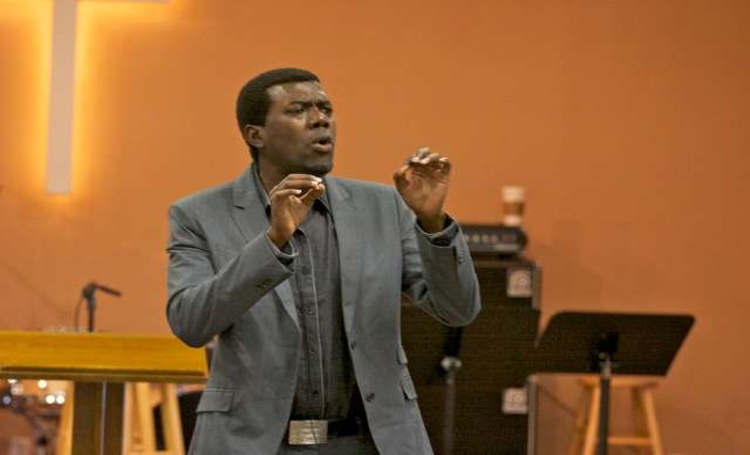 Former presidential aide, Reno Omokri, has admonished the Indigenous People of Biafra (IPOB) to metamorphose into a political party and democratically take control of all South-East states to contest for a better Nigeria.
Naija News reports that the socio-political activist said this in reaction to incessant attacks on the facilities of the Independent National Electoral Commission (INEC), which he accused the proscribed group of perpetrating.
Recently, the INEC office in Ojoto, Idemili South Local Government Area of Anambra, was raided by hoodlums who reportedly used Improvised Explosive Devices (IEDs).
The assailants reportedly killed a teenager when they attacked a police station in Nnobi, in the same local government area.
In a post on his verified Twitter page on Thursday morning, Omokri said instead of IPOB destroying INEC offices, the separatists should learn from the Sinn Fein model of Northern Ireland.
According to him, IPOB may achieve more for the South-East as a political party than being a secessionist group.
He tweeted: "Rather than destroy INEC offices, IPOB should study the Sinn Féin model of N Ireland. They are already popular in the SE. Why not metamorphose into a political party. Democratically seize control of all SE states, and make them a model of good governance in Nigeria?
"In less than 4 years of politicking, Sinn Féin achieved more for N Ireland than 80 years of violence by the IRA. Cooperation is always better than confrontation. IPOB may achieve more for SE in one year as a political party than in 100 years as a secessionist group."
Meanwhile, IPOB has warned all presidential candidates against using its detained leader, Nnamdi Kanu, to campaign ahead of the election.
Naija News recalls that the Director-General of the Peoples Democratic Party (PDP) Presidential Campaign Council in Anambra State, Professor Obiora Okonkwo, had claimed that Atiku has a plan to restore peace in the South-East and releasing the IPOB leader is one of them.
He also disclosed that the PDP presidential candidate would 'instil permanent peace' in parts of the country, especially the Southeast region.
According to him, Atiku is the only candidate with a plan to address the Southeast situation to the region's benefit.
He said: "I am saying this with every sense of responsibility that Atiku will grant Nnamdi Kanu unconditional release. That is in Atiku's agenda for permanent peace in the South-east. In addition, he will also apply political solution to release all those genuine IPOB agitators in detention without trial."
But in a statement on Wednesday by its Media and Publicity Secretary, Emma Powerful, IPOB asked the PDP to demand Nnamdi Kanu's release from the Department of State Services (DSS) custody.
The pro-Biafra group warned Atiku; the All Progressives Congress candidate, Bola Tinubu; Peter Obi of the Labour Party, and other presidential candidates not to use Nnamdi Kanu as a political bargaining chip for the Nigerian election.