Biafra: IPOB Issues Warning To Atiku, Peter Obi, Tinubu, Others Over Nnamdi Kanu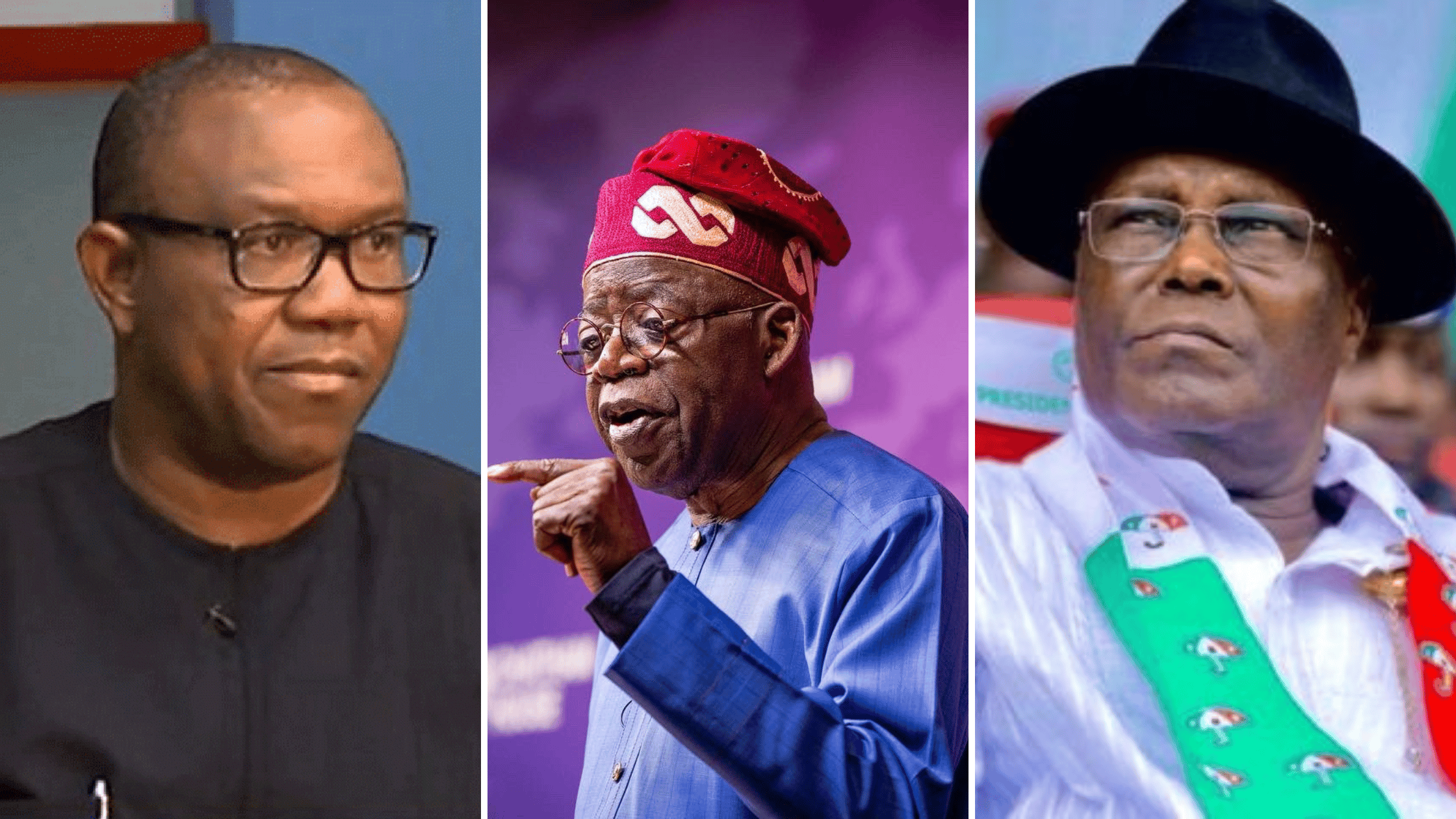 The Indigenous People of Biafra (IPOB) has warned all presidential candidates against using its detained leader, Nnamdi Kanu, to campaign ahead of the election.
Naija News recalls that the Director-General of the Peoples Democratic Party (PDP) Presidential Campaign Council in Anambra State, Professor Obiora Okonkwo, had claimed that Atiku has a plan to restore peace in the South-East and releasing the IPOB leader is one of them.
He also disclosed that the PDP presidential candidate would 'instill permanent peace' in parts of the country, especially the Southeast region.
According to him, Atiku is the only candidate with a plan to address the situation in the South-east to the benefit of the region.
He said: "I am saying this with every sense of responsibility that Atiku will grant Nnamdi Kanu unconditional release. That is in Atiku's agenda for permanent peace in the South-east. In addition, he will also apply political solution to release all those genuine IPOB agitators in detention without trial."
But in a statement on Wednesday by its Media and Publicity Secretary, Emma Powerful, IPOB asked the PDP to demand Nnamdi Kanu's release from the custody of the Department of State Services (DSS).
The pro-Biafra group warned Atiku; the All Progressives Congress candidate, Bola Tinubu; Peter Obi of the Labour Party, and other presidential candidate not to use Nnamdi Kanu as a political bargaining chip for the Nigerian election.
IPOB said: "Mazi Nnamdi Kanu has been judicially declared an innocent man, and that follows that he must be released from his continued illegal detention and torture by this present government of APC. We do not expect anything contrary but that the judgement of the Court of Appeal is implemented.
"Moreover, the leadership of IPOB wants to inform the PDP that in as much as we have no issue with their statement, their focus should be to demand that the Nigerian government obey the judgment of their own court.
"Our demand has and will remain consistent irrespective of which person or party is occupying Aso Rock, the Nigerian seat of power. Our Self Determination agitation is our inalienable right, and that is the reason we have demanded a referendum which is a democratic process to enable Biafrans to determine their fate and decide where they wish to belong, whether in Nigeria or in a free and Sovereign Biafran nation."