Brighton Give Moises Caicedo Time-Off As His Push To Join Arsenal Becomes Intense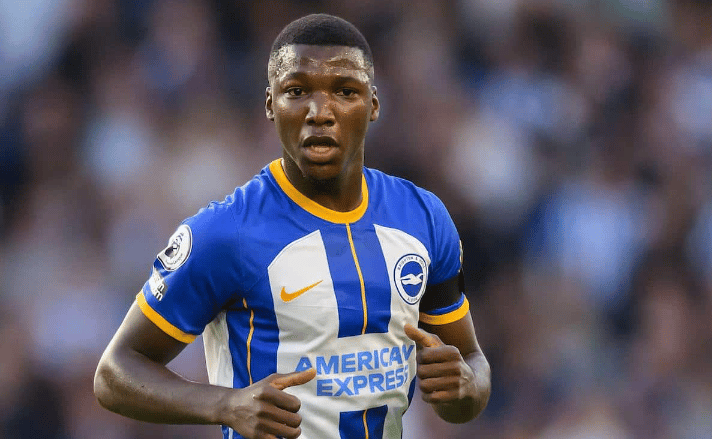 Premier League side, Brighton, have told their midfielder, Moises Caicedo to take a break from the club till Tuesday's transfer deadline.
The club gave this directive earlier today amid uncertainty about the future of Moises Caicedo, 21 after he received offers from Arsenal and Chelsea.
The decision means that the Ecuadorian representative will not play in Sunday's FA Cup match against Liverpool.
Although it is not in anyone's best interest for Caicedo to remain at the club at this time, Brighton still intends to do so for the remainder of the season.
Before Brighton issued the directive, Caicedo took to his social media pages to inform the club that he wanted to be permitted to leave this January.
His open letter to the club read: "I am grateful to [Brighton owner] Mr. [Tony] Bloom and Brighton for giving me the chance to come to the Premier League and I feel I have always done my best for them.
"I always play football with a smile and with heart.
"I am the youngest of 10 siblings from a poor upbringing in Santa Domingo in Ecuador. My dream has always been to be the most decorated player in the history of Ecuador.
"I am proud to be able to bring in a record transfer fee for Brighton which would allow them to reinvest it and help the club continue to be successful.
"The fans have taken me into their hearts and they will always be in my heart so I hope they can understand why I want to take this magnificent opportunity."
Caicedo's highly publicized exit request came after Brighton has made it clear that he is not for sale and that they do not want to offload him this month.
Caicedo who has played 26 times for the south coast club in the Premier League in which he scored twice, has a contract that runs until 2025.
Brighton have reportedly turned down a £60 million offer for him from Premier League leaders Arsenal in addition to turning down a previous £55 million offer from Chelsea.
In the Premier League, Brighton are currently in sixth place, five points behind 5th place Tottenham, but have two games in hand over Spurs.