Packaged Calamity: Dino Melaye Knocks Tinubu Over 'Treatment' Of Crowd At APC Kano Rally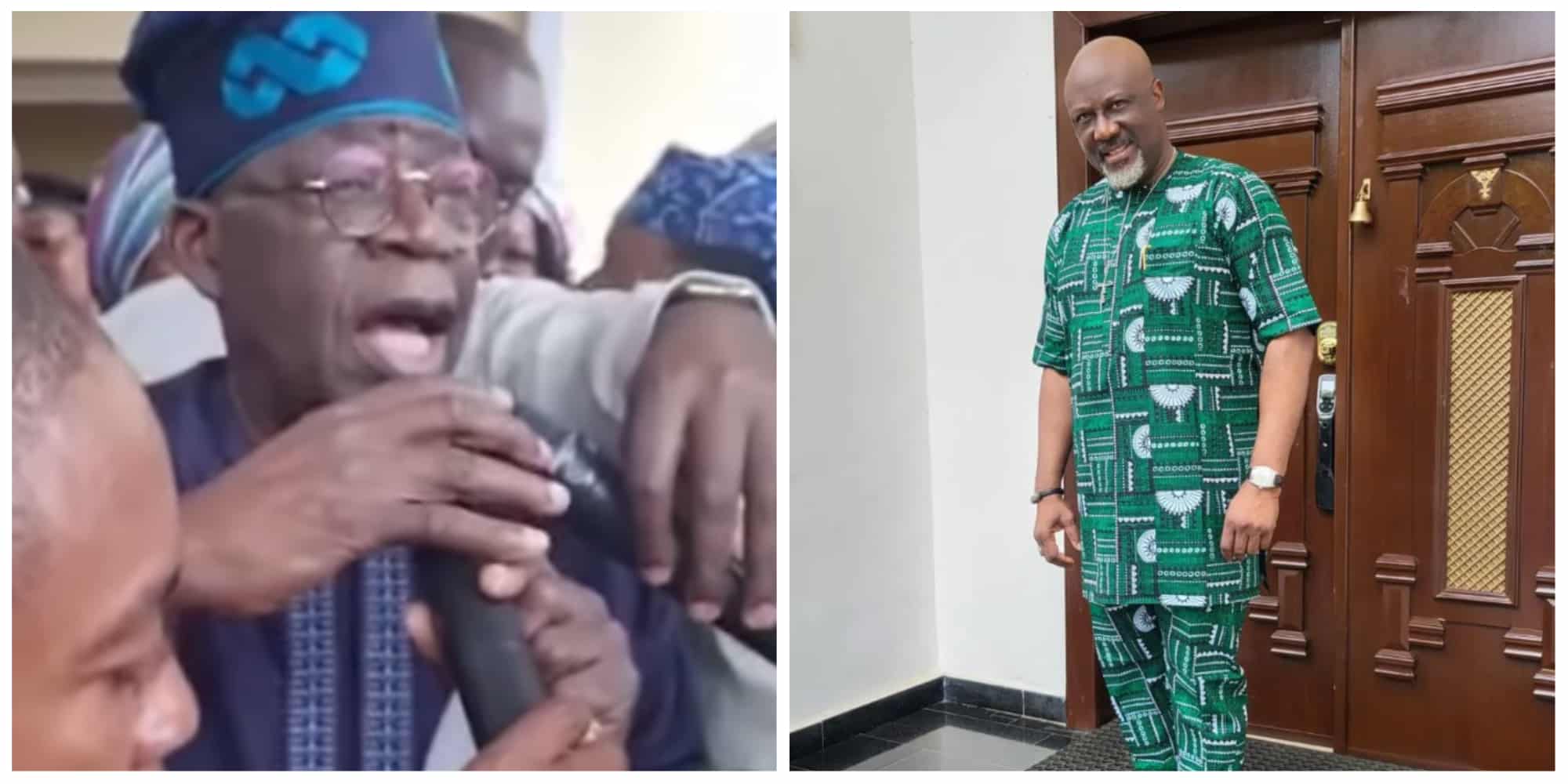 Former Kogi Senator and Director of public affairs for the Peoples Democratic Party (PDP) presidential campaign council, Dino Melaye has reacted to the happenings on Wednesday at the All Progressives Congress (APC) presidential campaign rally in Kano State.
The former lawmaker accused the party and its presidential candidate, Bola Tinubu of renting the crowd for the rally.
He summarized the Kano presidential rally of the APC as disgraceful, shameful, and embarrassing.
Taking to his Twitter account on Wednesday evening, Melaye wrote: "Disgraceful, shameful, and embarrassing. Tinubu, after hiring a crowd in Kano, spoke for less than 1 minute. No policy statement or concrete presentation. Please listen and see if God will forgive those packaging this calamity."
Naija News earlier reported supporters and members of the All Progressives Congress (APC) received the party's presidential candidate, Asiwaju Bola Ahmed Tinubu, at the Sani Abacha Stadium in Kano on Wednesday.
A video clip from the Tinubu/Shettima presidential campaign venue showed a mammoth crowd cheering the presidential candidate as he addressed them.
However, sharing a video clip from the rally, Melaye said Tinubu couldn't address the crowd for one minute, saying the former Lagos State Governor is a packaged calamity.
The PDP chieftain further lamented that Tinubu didn't say anything about his policy thrust nor did he make a concrete presentation.