2023: Godswill Akpabio Begs APC In Akwa Ibom To Make Peace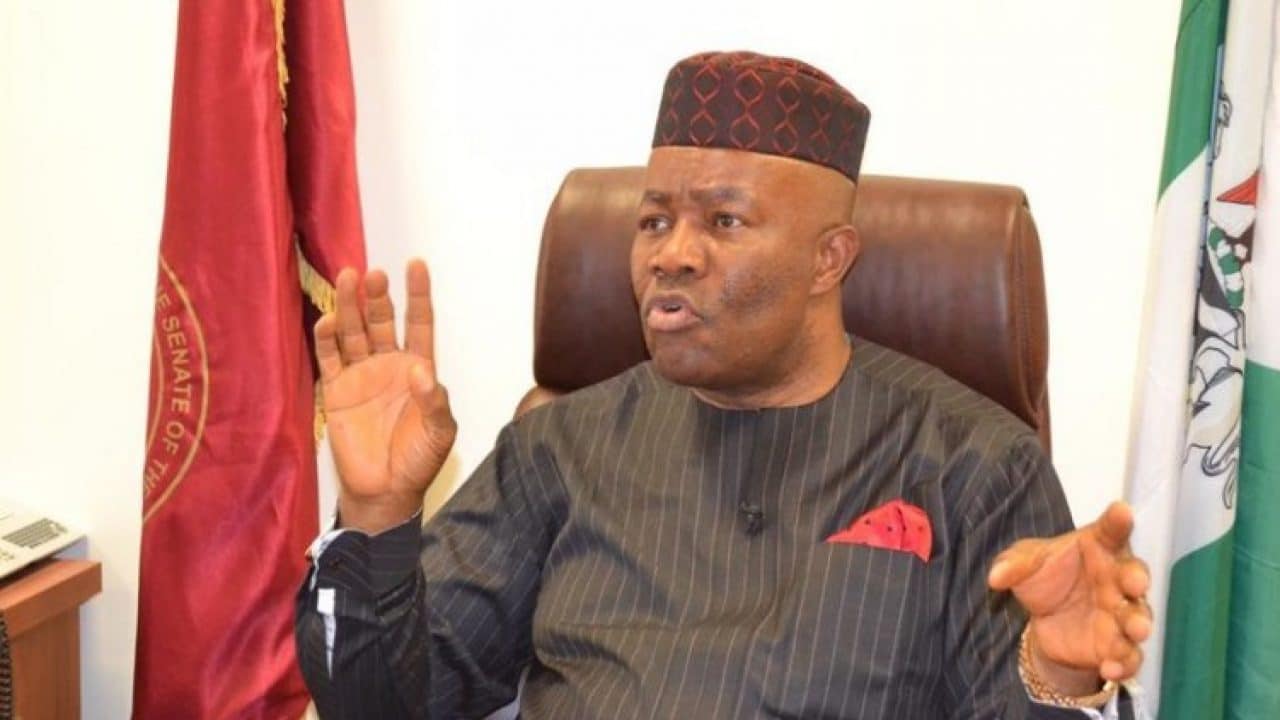 The former governor of Akwa Ibom State, Godswill Akpabio has begged aggrieved leaders and stakeholders of the All Progressives Congress (APC) to make peace ahead of the 2023 general election.
According to him, if victory must be ensured at the forthcoming general election, all disagreements and differences must be buried and ranks must be close for the party's success.
Naija News reports that Akpabio made this humble appeal at the party stakeholders meeting in Uyo, on Friday, where he pleaded with for every crisis to be settled.
The former governor explained that in line with the move by the party's flag bearer, Bola Tinubu, who waded into the crisis rocking the APC in Calabar about the dispute surrounding the governorship candidacy, the Akwa Ibom chapter of the party can resolve the issues by itself.
He noted that the rocking of the party in the state was a result of a lack of respect to whom respect is due, adding that "there is actually no problem in the state chapter of the party, stressing that what you are seeing today is a storm in the teacup."
Akpabio advanced that he "is enough to settle all grievances and bury our differences. There is no issue at all and there is nothing we cannot settle," noting that "I will contribute my quota to the success of this presidential rally coming up next year."
It was learnt that a former member of the House of Representatives, Iquo Inyang, who spoke on behalf of women also pleaded with the leaders of the party to put the house in order for the victory of the party in the forthcoming elections.
She appreciated Akpabio for the move and also lauded what she described as the massive achievement of the senator in changing the face of the state.
In attendance at the meeting were Chief Sunny Jackson, Chief Sam Ewang, Akan Udofia, and Effiong Nelson among many others.