Tinubu's Daughter Writes Ganduje, Bello Over Flood Disasters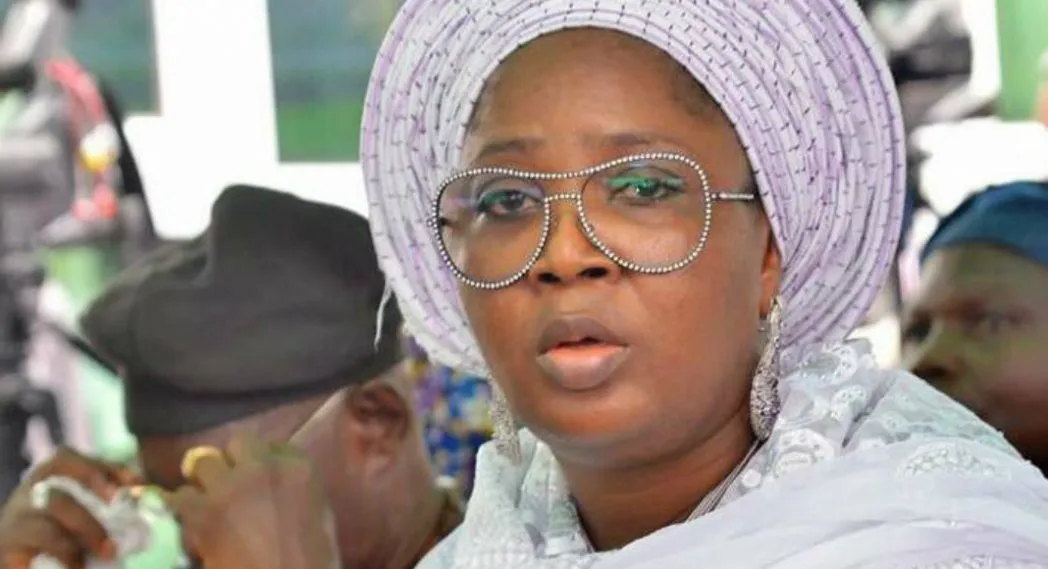 Lagos State Iyaloja-General, Folashade Tinubu-Ojo, has written to Kano Governor, Abdullahi Ganduje and his Kogi State counterpart, Yahaya Bello over disturbing flood disasters affecting their regions.
In a terse statement dated September 29, the daughter of the All Progressives Congress (APC) presidential candidate, Asiwaju Bola Ahmed Tinubu, sympathized with victims of the flood disasters in Kanti Kwari Market in Kano and Lokoja, Kogi State.
Tinubu-Ojo expressed her sympathy to the families of those already taken by the flood and those who have been rendered homeless in the disaster.
She observed that the devastating event affected many, with market men and women hard hit.
The Lagos socialite said: "I am distressed at the effect of the flood on hard-working citizens".
The Iyaloja also prayed for all victims and divine comfort to those affected.
Governor Bello Dragged
Naija News reports that Governor Bello on Thursday (yesterday) came under heavy criticism for flexing with Ayra Starr's new music amidst flooding in his state.
Over 500 houses were reported to have submerged after an overflow from nearby River Niger which surged through the roads leaving many displaced with properties worth millions destroyed in Lokoja, the Kogi State capital.
The governor, however, has been accused of acting unperturbed by the difficulties faced by many of the affected Kogi citizens after he shared a video of himself boarding his convoy whilst vibing to Ayra Starr's new music, Rush on Twitter.
He shared the video with the caption; 'About Yesterday, cc Ayra Starr's'
One of the displeased Nigerians who called the governor out, is John Samuel, who wrote; "that's your business sir.. Show off as you like… For me this was my "about yesterday" experience in Lokoja Kogi State capital. For now you guy should be ashamed of the situation instead of of being power drunk and having little or no sympathy for those having terrible time"
Another one MrObiDatti1wrote; ''Oga governor reach out to Ibaji people… They are your people and the flood is no longer news. They are suffering. Please act as the father your are called… This people fought for you during the election with their lives….. Do the needful sir."
Lix wrote; 'This is kogi state when I passed through it just yesterday but the governor is here acting like everything is fine'
Chris Ani wrote; ''Nigerian Politicians have mind mixed with wickedness. One of the poorest state in Nigeria , the Gov has kind to be posting Gwagon with plenty convoy and paparazzi on social media.'''
Kunle Kenny wrote; ''Very foolish, callous and tone deaf! You have the temerity to post this when the people you are to serve are submerged and suffering?? Shame on you Yahaya Bello. Tueh!!! May Posterity judge you!''
Jolly wrote; "Meanwhile your state capital is flooded. You're a disgrace."
---
---
© 2023 Naija News, a division of Polance Media Inc.