Ex-soldier Sentenced To Five Years Imprisonment Without Option Of Fine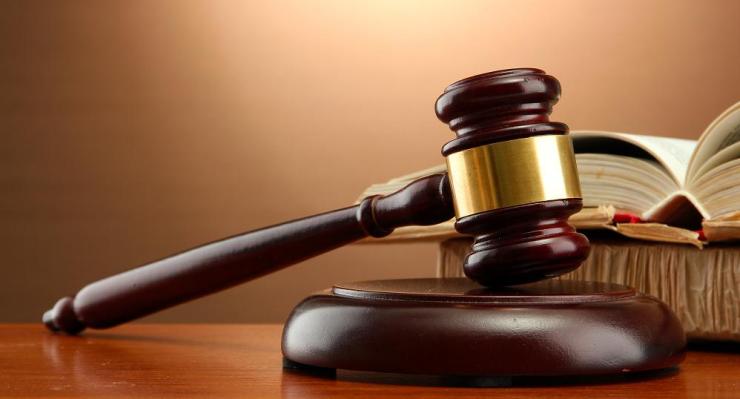 A Yola High Court presided over by the Adamawa State Chief Judge, Justice Nathan Musa Thursday, sentenced an ex-soldier to a five years jail term without the option of fine.
The convict, Ali Mohammed, a dismissed soldier was convicted of killing his girlfriend, Miss Patience Amos and was sentenced to five years imprisonment without an option of fine.
Delivering his judgement, Justice Nathan Musa held that the prosecution proved the case of culpable homicide beyond reasonable doubt against the defendant.
The convict was charged to court for the offence of culpable homicide not punishable with death contrary to section 193(4) of the penal code law 2001 of Adamawa state.
Justice Musa sentenced the convict to 5 years imprisonment without the option of fine and ordered that the sentence will start running from the 15th February 2020, being the first date of the convict was remanded to prison custody while the sentence will run concurrently.
He handed down the sentence after considering the plea of allocutus from counsel to the convict, Mohammed Abubakar, an Assistant Chief Legal Officer, Nigeria Legal Aid Council, Adamawa State.
Mohammed Abubakar had pleaded with the court to temper justice with mercy as the convict is a first-time offender and has been remorseful throughout the trial.
He added that the convict has a wife and a child as well as aged parent who were in court, saying that besides this, the convict is a psychiatric patient, he had been dismissed from service.
The 33-year-old convict was an Army operative with force number 09/NA/63/27034/ attached to Military Reference Yaba, Lagos state before his dismissal.
It was gathered that ex-corporal Mohammed murdered the 23 years old Patience Amos, who was newly recruited into the Nigeria Army and a daughter of the Chief Driver of the Adamawa Press Limited, on the 10th January, 2020