After One Year, Benue Residents Beg FG Over Abandoned 118 km Makurdi-Naka-Adoka Ankpa Road Project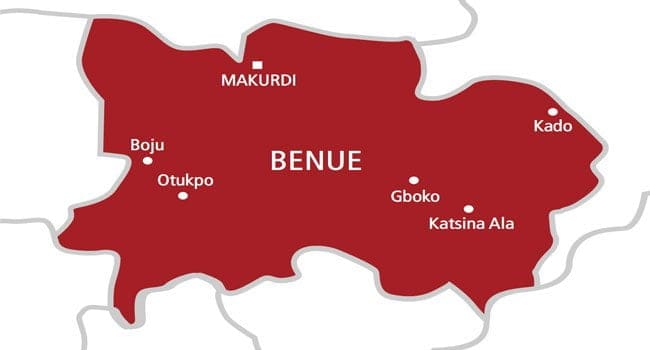 Residents of Benue state on Friday appealed to the federal government to mobilize Gilmor construction ltd to site to complete the abandoned 118km Makurdi-Naka- Adoka Ankpa road.
Residents who spoke to Naija News in Makurdi, decried that the road project has been abandoned by the contractor for over a year now and the hope to complete the project before the end of President Muhammadu Buhari's administration was gradually running out.
Our correspondent reports that the road project description work which was to feature, inter alia, the provision and construction of laterite sub base and base course, crushed stone base course, prime coat, asphalt binder and wearing course, concrete-lined drains among others has not reached 40 percent completion and has been abandoned for over one year now.
Mr. Francis Ugbede, Terna Chikpa and Ochenu Alphonsus all expressed that the road project was the only federal government presence in the axis since 2015 and appealed to the ministry in charge of the project to remobilize the contractor to site.
"We want to bring to the notice of President Buhari and the ministry in charge of the 118km Makurdi-Naka- Adoka-Ankpa road project that the contractor has since over one year now left the project site.
"The work done so far is not even up to 40 percent. We were told that the project would be completed before the end of Buhari's administration but now that the contractor is no longer working, we don't know the fate of this road being completed.
"This road is the only federal government presence in this axis, we have suffered on this road. Criminals are now taking advantage of the road's poor condition to stop and perpetrate crimes against people.
"We commend President Buhari for awarding the contract however, we appeal that the contractor should be mobilised back to site to complete the project to liberate us from this suffering.
"We have suffered on the road for overtime now, this road has been bad for more than 20 years, abandoning the project now would bring more setbacks on the people," the residents appealed.
Efforts to get the chief engineer, Gilmor construction ltd, the company handling the project, Engr. Rafi could not produce a positive result as the correspondent was unable to reach him.