Emir Of Kano Supports Passage Of Child Healthcare Bill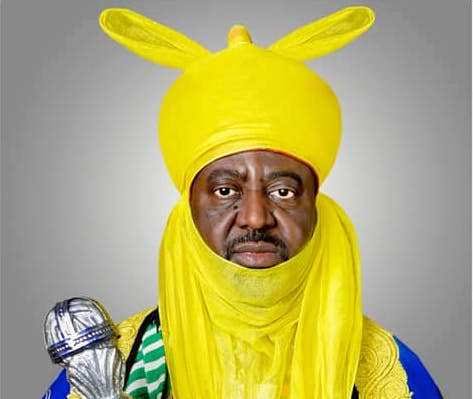 The Emir of Kano, Alhaji Aminu Ado Bayero, has expressed readiness to support the passage of the free maternal and child healthcare bill into law in the State.
He said the move is a welcome development as it would go a long way to improve the health and well-being of the downtrodden (women and youths) in the State.
Emir of Kano made the assertion on Wednesday when he received the leadership of the Resource Centre for Human Rights and Civic Education (CHRICED) on an advocacy visit to the palace.
According to him, "no doubt that the task before your organization is of high importance towards assisting and supporting the well-being of our teeming youths and women in the State."
"We assure you of our readiness and support in whatever way we can towards ensuring the bill is passed into law," the Emir of Kano said.
Earlier, the Executive Director of CHRICED, Ibrahim Zikirullah, informed the Emir of Kano that they were at the palace to solicit the support of the Emir towards smooth passage of the bill into law.
While speaking on his behalf of the Executive Director, the Chairman, Advocacy Committee of CHRICED, Alhaji Garba Musa stated that the bill which is currently before the State House of Assembly if passed into law seeks to provide legal backing to the free maternal programme already in place in the State.
"There is already an executive order by the State Government for the free maternal programme but we feel that it can be quashed by any successive government hence the need for a law to provide legal backing to the programme in the state.
"We believe if the bill gets the backing of the Emir, it will sail through without any problem," Zikirullah said.
He disclosed that "the bill is currently before the State House of Assembly but we deemed it right to bring the issue to knowledge of the Emirate Council so that we can have their cooperation, understanding and support so that the bill can sail through the House without any problem and hindrance."