Finitiri Inaugurates Demsa Cottage Hospital Project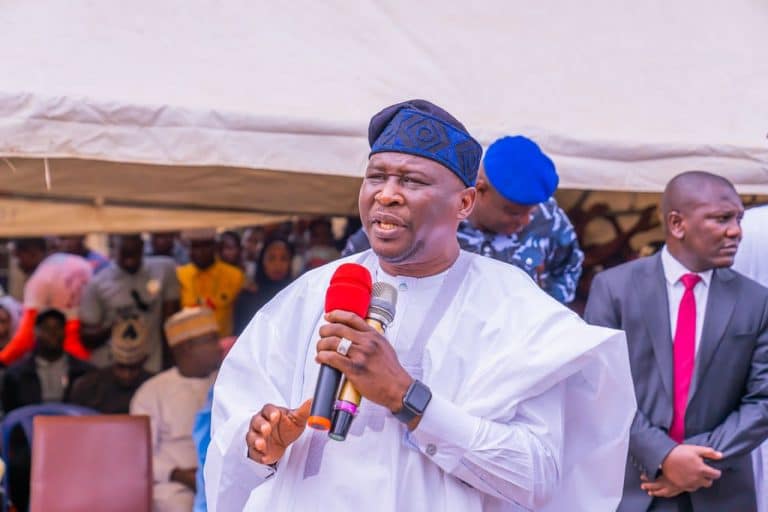 Adamawa State Governor, Ahmadu Finitiri, today inaugurated the construction of a brand new Cottage Hospital in Demsa town.
The project, the first of its kind in the area is part of the strategy for fixing the decaying side of the healthcare challenges in Demsa by the Fintiri-led administration.
Governor Fintiri maintained that health and human services, occupy an amiable position in the 11-Point Agenda of his administration hence the government's commitment to that regard.
He disclosed that works have reached advanced stages in the 4 brand new Cottage hospitals in Gombi, Girei, Shelleng and Lamurde and Dumne while renovation of the general hospitals is ongoing across the state.
Adding that "government has provided free healthcare services, Infectious Disease Center, Molecular Laboratory and recruited Doctors, Nurses, Medical Laboratory Scientist and Primary health Care Workers".
"Counting on our gains in this sector, we have established the State Health Insurance Scheme which provides free medical services and treatment to the vulnerable population which include children under 5 and the aged over 60yrs, people with disability, pregnant women to the point of delivery and internally Displaced Persons.
"The scheme also provides healthcare cover to all citizens who enrol without subjecting them to make payments at the point of access," Fintiri said.
He reassured that government will continue to do its best with every available resource at its disposal in line with the 11 agenda until no one is left behind and nothing is left untouched.
In his remarks, the commissioner of Health and Human Services, Professor Abdullahi Isah, said the project when completed will provide referral services in Demsa.
The Executive Chairman Demsa local government council, Wenekam Weasley while lauding Governor Fintiri for his developmental projects, asked him to allocate a new site for building a market in the area.
In their separate remarks, the member representing Demsa in the state House of Assembly Kate Mamuno, and Commissioner of Entrepreneurship, James Iliya commended the Governor for the giant strides in the areas of security, education and others.
---
---
© 2023 Naija News, a division of Polance Media Inc.