2023: See The Breakdown Of How APC Has Zoned All Its National Offices Ahead Of Party Convention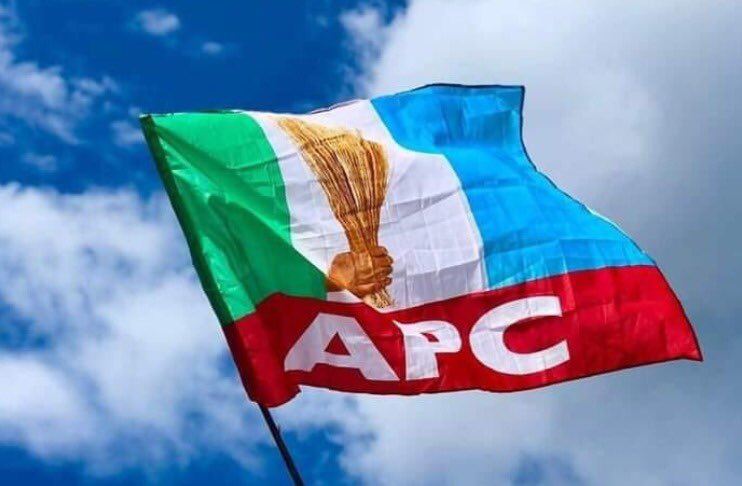 The All Progressives Congress (APC) on Tuesday ended months of speculations and guess works when it revealed that the party will be zoning its National Chairmanship position to the North-central.
Apart from this, the APC also zoned its 2023 presidential ticket to the south.
Kaduna State Governor, Nasir El-Rufai made the disclosure in an interview with State House correspondents after a meeting between President Muhammadu Buhari and APC governors.
He pointed out that the decisions were approved by the President.
The Kaduna governor stated that the President and the governors agreed on the zoning formula for all the six geopolitical zones ahead of the 2023 general elections.
He added that Northern zones will take positions that Southern zones had in the last eight years and vice versa, which is simple and equitable.
Naija News has now obtained the full breakdown of how the APC intends to zone various offices across the six geo-political zones during its National Convention which has now been shifted to March 26, 2022.
According to a Twitter post on Wednesday night by Governor El-Rufai on his verified Twitter account, below is how the ruling party zoned its national offices.
NORTH-CENTRAL
National chairman
National vice-chairman
Deputy national secretary
Deputy national legal adviser
Deputy national publicity secretary
Zonal secretary
Zonal youth leader
Zonal organizing secretary
Zonal women leader
Zonal Persons with Disability (PWD) leader
SOUTH-SOUTH
National vice-chairman
National publicity secretary
National women leader
Deputy national treasurer
Deputy national welfare secretary
Zonal secretary
Zonal youth leader
Zonal organizing secretary
Zonal women leader
SOUTH-WEST
National secretary
National vice-chairman
National youth leader
Deputy national auditor
Zonal secretary
Zonal youth leader
Zonal organizing secretary
Zonal women leader
Zonal persons with disabilities (PWDs) leader
SOUTH-EAST
Deputy national chairman
National vice-chairman
National treasurer
National welfare secretary
Deputy national organizing secretary
Zonal secretary
Zonal youth leader
Zonal organizing secretary
Zonal women leader
Zonal Persons with Disabilities (PWD) leader
NORTH-WEST
National vice-chairman
National legal adviser
National organizing secretary
National financial secretary
Deputy national youth leader
Zonal secretary
Zonal youth leader
Zonal organizing secretary
Zonal women leader
Zonal Persons with Disabilities (PWD) leader
NORTH-EAST
Deputy national chairman
National auditor
National vice-chairman
Deputy national financial secretary
Deputy national women leader
Zonal secretary
Zonal youth leader
Zonal organizing secretary
Zonal women leader
Zonal persons with disabilities (PWD) leader