Transfer News: Andreas Pereira Decides On Man United Contract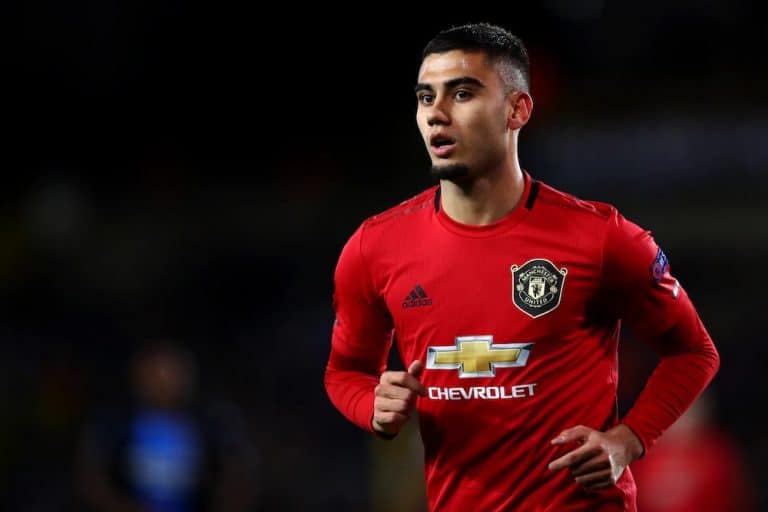 Brazilian professional footballer, Andreas Pereira has said he is leaving Manchester United after this summer.
Naija News understands that the 25-year-old midfielder is currently on loan playing for Campeonato Brasileiro Serie A club Flamengo.
The young lad who joined the Red Devils in 2011 from PSV Eindhoven has spent the last three seasons playing on loan for Granada, Valencia, Lazio and currently spending another season with Flamengo.
However, Pereira declared on Saturday (today) that he is leaving the English Premier League club after his last loan spell at Flamengo.
Naija News understands that Pereira has only made 45 appearances for United since arriving a decade ago.
The Brazilian noted that he'll make his current loan move permanent at the end of the season.
"My desire has always been to stay here at Flamengo, and now we are going to do everything," Pereira told ESPN.
"We are going to talk to President Landim and Marcos Braz to make this possible. Of course, I have a feeling that I owe the fans a title.
"As I told them, you can count on me, I'll do my best so that next year we can come out with those titles there."
In another news, former Inter Milan and Barcelona striker Samuel Eto'o has been elected president of the Cameroon Football Federation (Fecafoot).
Naija News reports that Eto'o, who polled 43 votes, defeated the incumbent president, Seidou Mbombo Njoya, who scored 31 votes.
Eto'o was acting as the global ambassador for the Qatar 2022 World Cup while Njoya is currently the fourth vice-president of the Confederation of African Football.
Seven candidates had planned to contest the elections, but five of them pulled out on the morning of the elections.
Among those giving up their candidacy on Saturday morning were former Cameroon internationals Maboang Kesack and Jules Denis Onana.