EPL: Liverpool Forward, Salah Gives Conditions To Renew Contract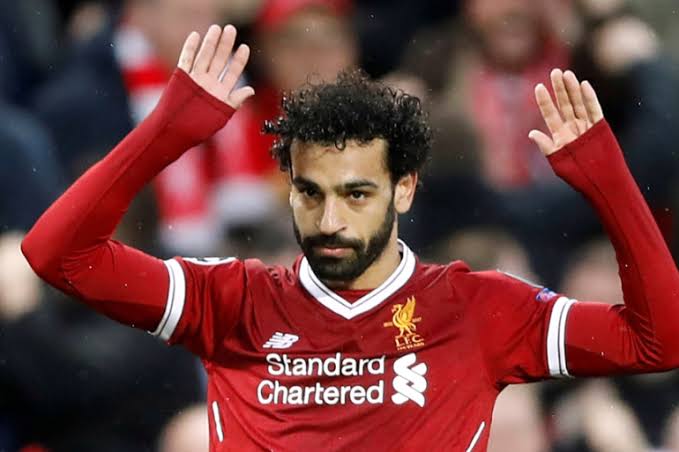 Egyptian professional footballer, Mohamed Salah has expressed willingness to extend his contract with Liverpool only if the club will bring in more capable players.
Naija News understands that Salah's contract ends in the summer of 2023. This means the 29-year-old forward would be open to signing a pre-contract agreement with a new club six months prior to his contract expiring.
Sky Sports reports that financial terms are not the only issue of contemplation for the Egyptian on whether to stay with Liverpool or not, Salah is also observing if the English Premier League club has plans for the coming years before he signs a new deal.
While Salah indeed wants more money, he also wants to ensure he will play for a club that challenges for major honours.
Salah who has been unpredictable with his constituency in goal scoring and style of play over the seasons wants to be sure that Liverpool is ready to build a team that will compete for league titles and Champions Leagues.
"I said it several times, if the decision is up to me, I want to stay in Liverpool," the Egyptian told MBC Masr TV in an interview within the week.
He added "But the decision is in the hands of the management and they have to solve this issue.
Meanwhile, German professional footballer, Antonio Rudiger has reportedly been offered a mouthwatering £400,000-a-week deal to leave Chelsea.
Naija News understands the likes of Juventus, Bayern Munich, Paris Saint-Germain and Real Madrid are all hunting for the 28-year-old centre-back.
Premier League counterparts, Manchester United and Tottenham are also reported to be interested in getting Rudiger sign for them.
While the defender is estimated to cost around £70million, Real Madrid are reportedly leading the race to shop for the German player.