Two Killed, Many Kidnapped As Bandits Invade Kaduna Church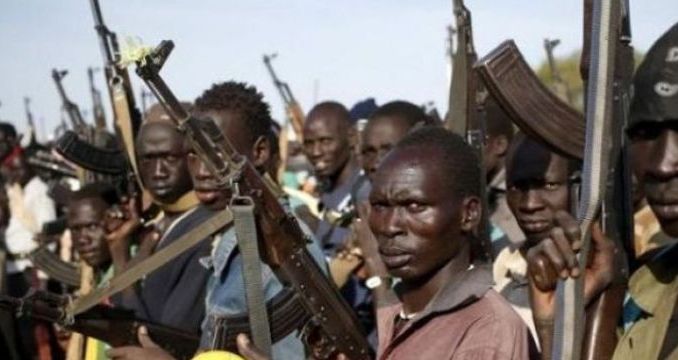 Two persons have been killed and many worshippers abducted during an attack by bandits on a Baptist Church in Kakau Daji, Chikun Local Government Area of Kaduna State.
Confirming the sad incident, the President of the Kaduna Baptist Convention, Ishaya Jangado, said the attack happened during Sunday service.
Jangado stated that the bandits surrounded the church and ensured that all the exits were covered before they launched an attack on the church.
He disclosed that two worshippers were killed by the criminals who started shooting sporadically, while a yet to be ascertained number of church members were also kidnapped.
Also speaking, the Chairman of the Kaduna state chapter of the Christian Association of Nigeria (CAN), Joseph Hayab, condemned that attack on the church.
The CAN official stated that the attack shows another sad story of how deteriorating insecurity in Nigeria has become.
He said: "Citizens are being killed like chickens with only press statements as consolation.
"These evil people have troubled us for too long.
"I condole the families of the Baptist denomination and Kaduna Christians for this loss and urge our security agencies to separate war against enemies of Nigerians from politics. No one knows who will be the next target."
Meanwhile, the Indigenous People of Biafra (IPOB) has denied the arrest of a top commander of Eastern Security Network (ESN) in Ekwulobia, Aguata Local Government Area of Anambra State.
In a statement on Sunday by its spokesman, Emma Powerful, the outlawed group said that the suspect that was arrested by the Police in the area was indeed a member of IPOB but not an ESN commander.
Powerful stated that the IPOB member identified as Udubuan Sage Chubueze was only in Ekwulobia town to bury his dead mother before he was arrested.
He also refuted claims by the police that the suspect was arrested with a gunshot injury and four AK-47, two automatic pump-action, and ammunition were recovered from his house.