Woman Begs Court To Divorce From Husband Over Food, Other Matters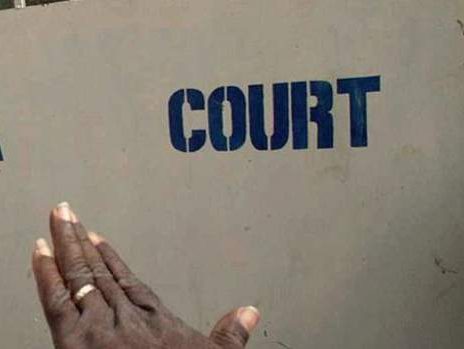 A housewife has filed a suit before a Sharia Court sitting in Magajin Gari, Kaduna State, praying the court to separate their marriage of seven years.
The complainant, Firdausi Suleiman, during the court sitting on Monday, accused her husband of always beating her over food.
She said he accuses her of eating too much and sometimes go as far as locking up the kitchen.
According to Suleiman, there was no year Haruna will not send her packing to her parent's house over one issue or the other.
The resident of Rigasa in her petition said: "In our seven years of marriage, I have not spent a complete year without him sending me back to my parent's house.
"I was forced into marrying Haruna when I was 16 by my father.
"He banned me from receiving visitors in our marital house. He also beats me.
"When I got fed up, my parents got to know about what I have been going through and reported the matter to his mother, His mother told me that he was possessed by an evil spirit," she said.
Suleiman begged the court to terminate the marriage and give her custody of their daughter.
However, Haruna's counsel, M. K Mustapha, said his client is mentally okay and is not possessed.
According to him, the accused who is a civil engineer is currently in Katsina State executing notable projects.
"My client doesn't look like someone who has evil spirits or has mental problems. He is currently in Katsina State executing some projects", he said.
The Judge, Nuhu Falalu, after listening to both parties, adjourned the case until October 4.
He ordered Haruna's counsel to invite the couple's parents or guardians to explore an amicable solution.
In another news, the estranged wife of comedian and talk show host, Chinedu Ani, a.k.a Nedu, Uzoamaka Ohiri, has said that communications issues were the major reason their marriage collapsed.
Uzoamaka made this known during a live chat with The Punch on Tuesday where she disclosed that their marriage domestic violence was what led to the dissolution of her marriage with the media personality and not the DNA test report as some people love to believe.
This comes days after her ex-husband via social media alleged that her infidelity led to bringing another man's son home.