'PDP Was Equally As Clueless As APC' Actor Frederick Carpets Reno Omokri Over FFK Defecting Saga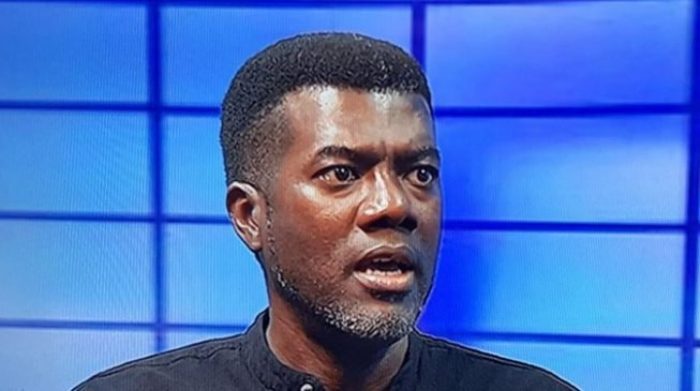 Nollywood actor, Freddie Leonard has said that the opposition party, PDP is as clueless as the Ruling party, APC when they were in power. 
He stated this on Friday after former presidential aide, Reno omokri while debunking the rumour of former president, Goodluck Jonathan defecting to APC, noted that he was not Fani Kayode, and will not defect to APC because of his integrity.  
He also noted that his future conduct was not so different from his past conduct, adding that Fani-Kayode's behaviour was not representative of his behaviour. 
Reacting to the statement, Actor Freddie stated APC or PDP is not the problem of this country as both parties did not make the country great.
He emphasized that a party's name or a group of persons under that Party is not our problem adding that the Nigerian problem is a human problem with wicked, selfish and clueless people.
The actor urged the controversial author to focus on real issues and not parties.
"APC or PDP (political Party) is not the problem of this Country. Once again, just as always We Are distracted.. A ploy by the Manipulative civil servants we call "leaders", he said.
"They Create a Distraction and we all Focus on it and forget the Main Goal. PDP did Not Make Nigeria Great Either, PDP Was Equally as CLUELESS as APC.
"Nigeria has Been on a Downward turn since our Premature independence in 1960. Even from the Days of NPP NRC SDP et al.. Things Have Constantly gone From Bad To worse! The Name of a Political Party or the Group of Persons under That Party is Not our Problem.
"There are Good and Bad People Everywhere. The Nigerian Problem is a Human Problem. We Have WICKED, SELFISH, CLUELESS, DARK AND HARD HEARTED HUMANS in Position of Power, Authority and Service.. Simple! Pls Let's Focus on Real issues. Thank You."