Stop Bragging, We Won't Let You Takeover Our Lands By Force – Southern Group Tells Miyetti Allah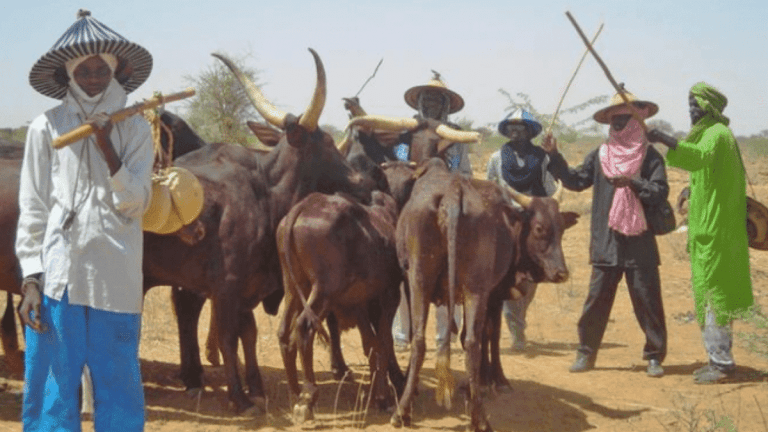 The Southern Nigeria Frontier, SNF, has vowed to resist any group within and outside the region contemplating to forcefully takeover lands for open grazing in any of the Southern States.
The organization stated this is a press release signed and issued by its spokesman, Mr. Olufemi Lawson, in Abuja on Tuesday.
It was reacting to the warning by the Miyetti Allah Kautal Hore group to disobey the anti-open grazing law enacted by some Southern States.
Southern group said, "If Miyetti Allah thinks any inch of our land will be ceded for its occupation forcefully, then it should well prepare for the consequences of disobedience to legitimate laws in our states.
"If we would ever be conquered in our land, definitely, such will not be through those we should ordinarily employ on our ranches.
"Rather than regulate the activities of its members, who keep invading our villages, raping our women and killing people, Miyetti Allah thinks what matters is the threat of war and disobedience to our laws. We will never allow that.
"If they continue to see the law aimed at the protection of our lives as 'satanic', we are definitely in a wrong and impossible country, but we will enforce our laws without any iota of fear."
The press release also condemned the recent threat by the herders to arrest Governor Samuel Ortom after his tenure expires in 2023 through its vigilante wing, adding that it should not be swept under the carpet.
"We wish to remind the federal government, that such boasting as the threat on the life of a State Governor should not be taken for granted and must be investigated without further delay," it added.