Buhari Govt Declares Ex-Naval Officer Wanted Over Channels TV Interview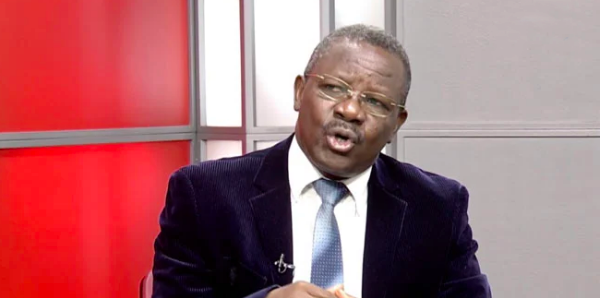 The Muhammadu Buhari-led federal government has reportedly declared a former Navy Commodore, Kunle Olawunmi, wanted over his controversial interview on Channels Television.
Naija News reports that the controversial interview on Channels Television's 'Sunrise Daily' breakfast programme was held last Wednesday.
Sources in Nigeria's intelligence circle have revealed that operatives of the Department of State Services and the Defence Intelligence Agency have since launched a manhunt for Olawunmi, PUNCH reports.
When contacted, DIA spokesperson, Major Afolashade Ojolowo, said he has been on leave and could not confirm the development.
Recall that Commodore Olawunmi had claimed Boko Haram terrorists mentioned names of current governors, senators and Aso Rock officials as sponsors during interrogation.
He also accused the Muhammadu Buhari-led government of demonstrating an unwillingness to go after the high-profile politicians for reasons best known to him.
Olawunmi, a Professor of Global Security Studies, had said, "You remember this Boko Haram issue started in 2012 and I was in the military intelligence at that time. We arrested those people. My organisation actually conducted interrogation and they (suspects) mentioned names. I can't come on air and start mentioning names of people that are presently in government that I know that the boys that we arrested mentioned. Some of them are governors now, some of them are in the Senate, some of them are in Aso Rock.
"Why should a government decide to cause this kind of embarrassment and insecurity to the sense of what happened yesterday (Tuesday attack on Nigerian Defence Academy)?"