Drama As 'Romance' Session Is Witnessed In Sharia Court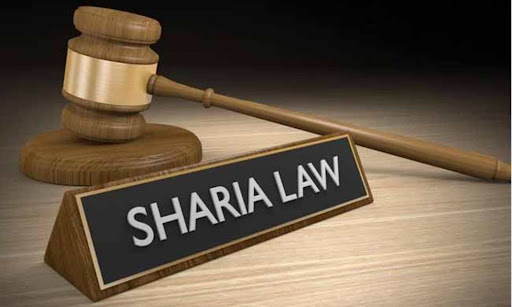 A bit of romance session was witnessed during a Sharia Court sitting in Magajin Gari, Kaduna State, on Tuesday, Naija News reports.
The dramatic event came to be after the court judge, Nuhu Falalu, ordered a man to give his wife a warm hug to settle their differences in the courtroom.
One Nafisa Jibril is said to have prayed the court to separate her marriage with a man identified as Yusuf Maiwada. In her suit, the complainant sought divorce because her husband has failed to provide for the family.
Jibril also alleged that Maiwada beat her and ordered her out of his house and to take her children along.
However, instead of yielding to Jibril's will, the judge after hearings from both sides asked Maiwada to hug his wife in the courtroom.
According to Falalu, "Lack of affection from Maiwada prompted his wife to seek divorce".
The Judge also ordered him to give his wife money in the court.
He said: "The court orders you to bring her and their three children back to his house and pay for their feeding in arrears,"
Falalu thereby adjourned the case until September 9, for a report of settlement and compliance of his orders by the defendant.
In another news, earlier Naija News reported that a 99-year-old man from Owerri, Imo state, has tied the knot with his 86-year old beautiful wife again in holy matrimony.
One of their children identified as Micheal Maduka celebrated his parents via Facebook for reading their vows to one another again.
He wrote; "Wow… Finally, the did have Been Done!! Please friends Join me in Celebrating my Parents!! They are the Newest Couples in the Whole World. At Age 86 my mom still say… "Yes I Do" Again to my Daddy @ age 99. Lord, I thank you for the Success of it!!"